2005 - Butterfly Island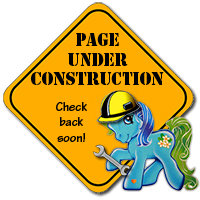 Welcome to BUTTERFLY ISLAND! In this tropical paradise, the sun is brighter, the sky is bluer and it feels like magic is in the air! From morning to night, the ponies are having fun and meeting new friends - like the magical Pegasus ponies that soar through the sky! At BUTTERFLY ISLAND anything can happen, and new adventures are always just around the corner!
Pegasus Ponies
Pony legend says that magical, mysterious Pegasus ponies are the greatest wish-granters of all. If you wish for something hard enough, a Pegasus pony just might appear. . . and help you discover the power to make your dreams come true!
Singles
Pony Packs
Exclusives