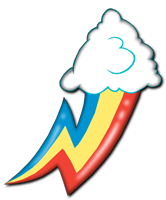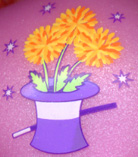 Her cutie mark is a purple and white magician wand and hat with marigolds in it, with stars around.

Magic Marigold
2004 - Limited Edition NumberedPony
ITEM #: Orig. Retail: $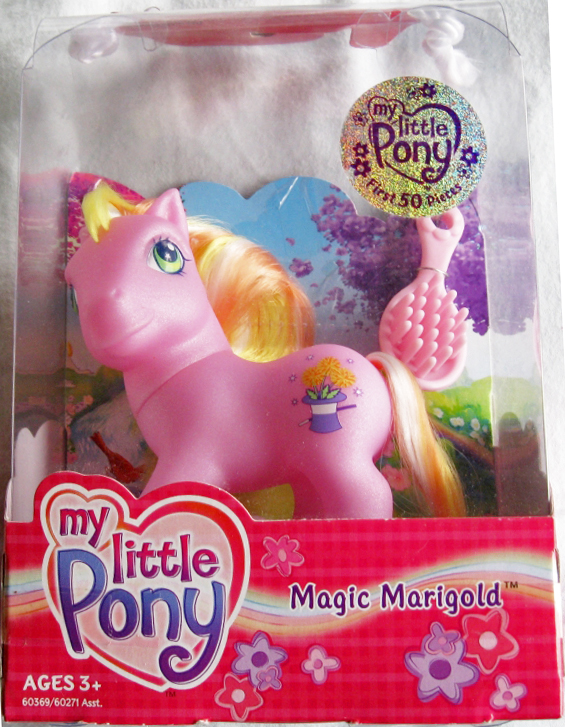 click image to enlarge
Magic Marigold was released in 2004 as a Limited Edition Numbered Pony.

Product Information
Before new ponies were released to the general public, a few ponies were available through an Ebay seller called WorldinAdvance. These ponies boxes were numbered with foil stickers stating they were one of the "First 50" of their kind to be produced. These ponies are sometimes referred to as the "First 50". The ponies themselves are no different than the ponies released to the general public, however ponies still MIB with these stickers sell for higher than ponies that are not numbered. As opposed to ponies sold this way in 2003, these ponies did not come with a certificate.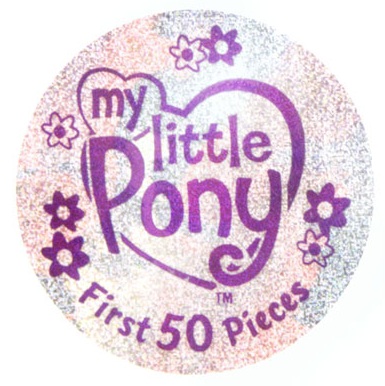 2005 - Perfectly
ITEM #: 60369 Orig. Retail: $ 4.99


Magic Marigold was released in 2005 as a single in the Perfectly Pony Assortment.
She came with a pink flower brush.

Product Information
Everyone's excited when MAGIC MARIGOLD Pony comes to a party, because they know she'll perform a magic show. "Magic tricks are easy," she says. "The hard part is remembering not to reveal the secrets behind them!"
Adorable MAGIC MARIGOLD Pony has soft, pretty hair and unique CUTIE MARK design!
Pony figure comes with brush.
This product carries 2 MY LITTLE PONY Points!
2006 - Popcorn Fun
ITEM #: Orig. Retail: $
~ Discount Chain ~

Magic Marigold was released again in 2006 in the Popcorn Fun accessory set with Jazz Matazz and Wave Catcher.

Product Information
JAZZ MATAZZ, WAVE CATCHER and MAGIC MARIGOLD love popcorn so much, they decided to pop up as much as they could, and share it with everyone in PONYVILLE!
Includes 3 pony figures, popcorn stand, 2 bags of popcorn and brush.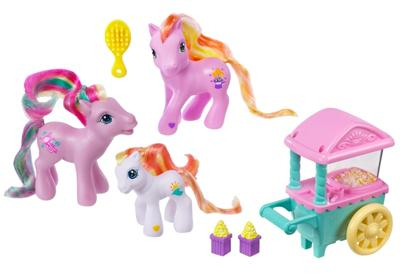 Rel
No.

Release
Year

Release
Name

Store or Country Exclusive

Magic Marigold

1

2004

Limited Edition Numbered Pony
WorldinAdvance

Magic Marigold

2

2005

Perfectly Pony

Magic Marigold

3

2006

Popcorn Fun
Discount Chain

Magic Marigold

4

2008

Perfectly Pony
no hoof heart/magnet
DISCLAIMER: This website is for informational purposes only and is intended to assist the Pony Collecting Community. Some images on this site are property of Hasbro and have been borrowed for non-profit use. Other images have been donated by various contributors. Please do not use them without permission. This site is not affiliated with Hasbro, Inc. My Little Pony, its characters, names, and their distinctive likenesses are trademarks of Hasbro, Inc. All Rights Reserved Worldwide.