My Story
I have been collecting My Little Pony since I was a little girl. I had almost 100 ponies as a child and have kept my original childhood collection.  I grew up in the country and I had a lot of medical issues as a child.  Ponies have always been my escape from the "real world" and I continue to use pony collecting and researching as a means of relaxation and doing something just for me.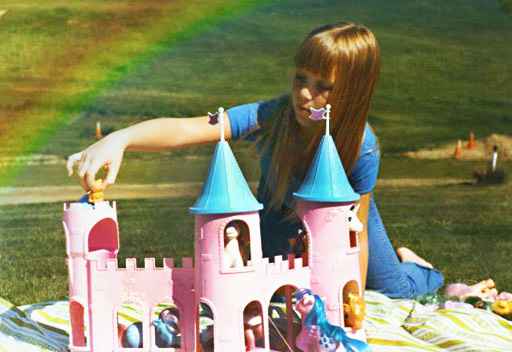 In 2006, I debated selling my childhood collection because I had convinced myself that I was saving the ponies for if I had a daughter someday.  After having two boys and deciding I was done having children, I unpacked all my ponies and found the online pony community to determine the best way to sell them.

The pony community was so helpful and friendly and they all encouraged me to keep my collection.  This and a close friend noticing my special connection to my ponies encouraged me to not only keep my childhood collection, but to continue collecting for my own personal pleasure.  It finally occurred to me that the little girl I was saving the ponies for was me.

In May of 2006, my friend bought me my first G3 pony, Love-a-Belle.  I have been hooked on G3s ever since and my entire pony collection has certainly grown.

My Want List
(not currently buying but thanks for looking!)
DISCLAIMER: This website is for informational purposes only and is intended to assist the Pony Collecting Community. Some images on this site are property of Hasbro and have been borrowed for non-profit use. Other images have been donated by various contributors. Please do not use them without permission. This site is not affiliated with Hasbro, Inc. My Little Pony, its characters, names, and their distinctive likenesses are trademarks of Hasbro, Inc. All Rights Reserved Worldwide.