Her cutie mark is a butterfly.

Scootaloo
2005 - Scootin Along
ITEM #: 55726 Orig. Retail: $9.99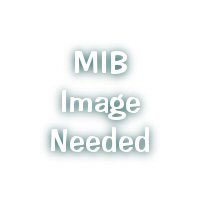 click image to enlarge
Product Information
There's so much to do on an island as magical as this that a pony needs a zippy scooter just to get it all done! Put SCOOTALOO on her scooter, but make sure she wears her safety helmet. . . its visor goes up and down! Pull back on the scooter, and it zips forward! Style her pretty hair and put on her backpack so she'll be ready for a fun day of catching and releasing butterflies!
Speed off on island adventure on this pony-sized scooter that really zips forward and comes with helmet and working visor!
Pony figure comes with scooter, helmet, backpack, butterfly net, jar, 2 hair clips, brush and comb.
This product carries 4 MY LITTLE PONY Points!
2005 - 3-pack Scootin Along, Seaside Celebration, Perfectly Pony
ITEM #: Orig. Retail: $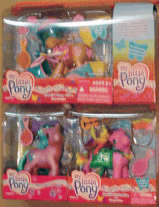 click image to enlarge
Product Information
Rel
No.

Release
Year

Release
Name

Store or Country Exclusive

Scootaloo

1

2005

Scootin Along

Scootaloo

2

2005

3-pack w/ Scootaloo, Seaside Skywishes, Bunches-o-Fun
Costco
DISCLAIMER: This website is for informational purposes only and is intended to assist the Pony Collecting Community. Some images on this site are property of Hasbro and have been borrowed for non-profit use. Other images have been donated by various contributors. Please do not use them without permission. This site is not affiliated with Hasbro, Inc. My Little Pony, its characters, names, and their distinctive likenesses are trademarks of Hasbro, Inc. All Rights Reserved Worldwide.