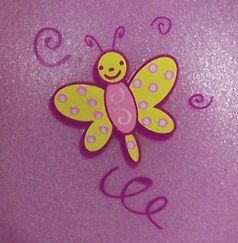 Her cutie mark is a yellow butterfly with pink spots on her wings and maroon swirls.

Doseydotes
2004 - Easter
ITEM #: Orig. Retail: $


Doseydotes was released in 2004 as a Easter pony.

Product Information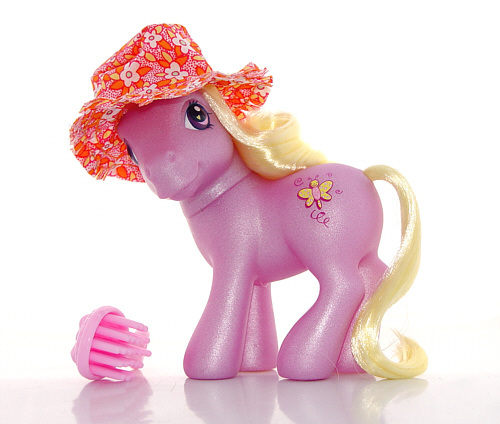 2005 - Wing Wishes Fluttershy w/ Bonus
ITEM #: Orig. Retail: $


Doseydotes was released in 2005 as a bonus pony with Wing Wishes Fluttershy II.
This version of Doseydotes is less pearly compared to the original release. The outlines of her symbol are much thicker. The highlight in her eye is of a paler pink colour and her eyelashes are further apart. The pink colour in her symbol is brighter, as well as her hoof heart.
original version vs. bonus version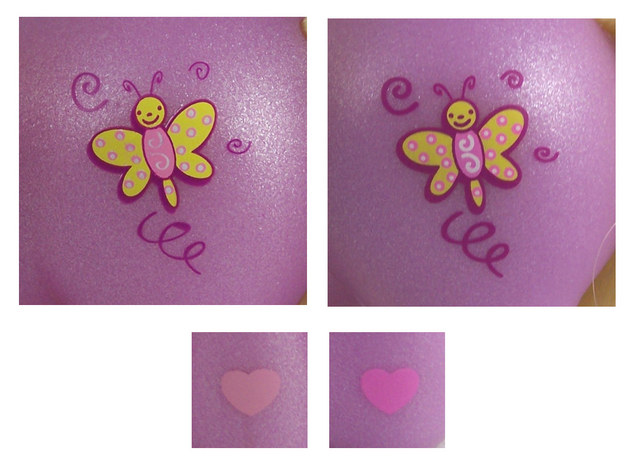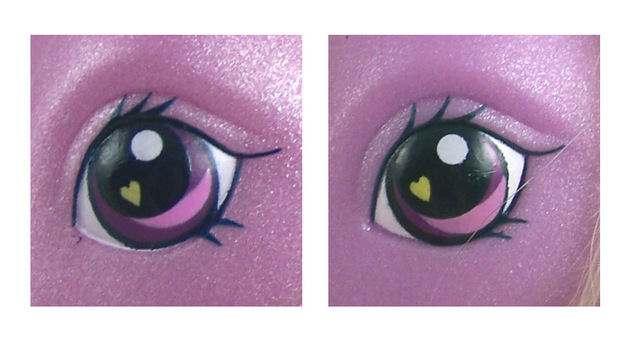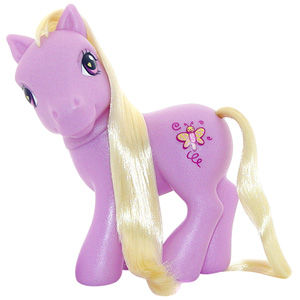 Product Information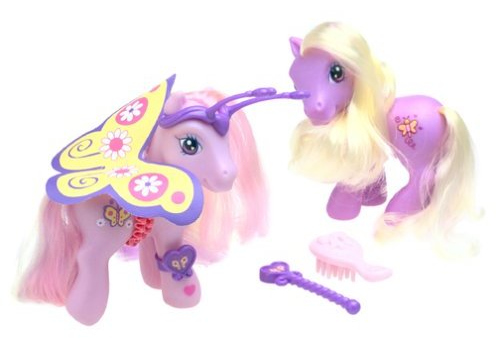 DISCLAIMER: This website is for informational purposes only and is intended to assist the Pony Collecting Community. Some images on this site are property of Hasbro and have been borrowed for non-profit use. Other images have been donated by various contributors. Please do not use them without permission. This site is not affiliated with Hasbro, Inc. My Little Pony, its characters, names, and their distinctive likenesses are trademarks of Hasbro, Inc. All Rights Reserved Worldwide.