2004 - Twinkle Twirl's Dance Studio
ITEM #: 60163 Orig. Retail: $ 29.99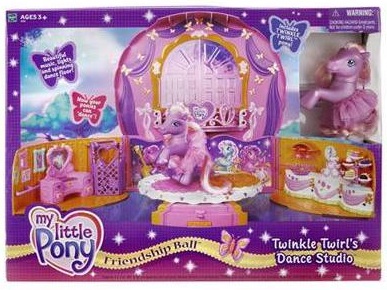 click image to enlarge
Twinkle Twirl was released in 2004in the Twinkle Twirl's Dance Stuido building playset.

It came with many fun accessories .

Product Information
Twinkle Twirl dances center stage on her own revolving dance floor as she practices her moves for the big Friendship Ball. Watch her spin 'round on the stage, and applaud when she's done dancing.
Features beautiful lights and spinning dance floor, vanity drawers that "magically" open, beautiful "pop-up" cake, playset closes for easy storage and has carry handle for on-the-go fun.
Requires 3 "AA" batteries (not included).
Includes pony figure, tutu, vanity, punch bowl, ladle, 2 goblets, 5 desserts, folding screen, and brush.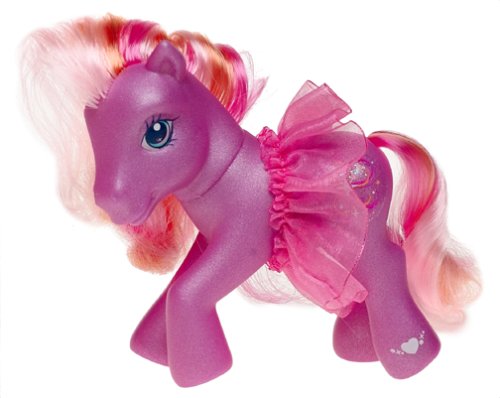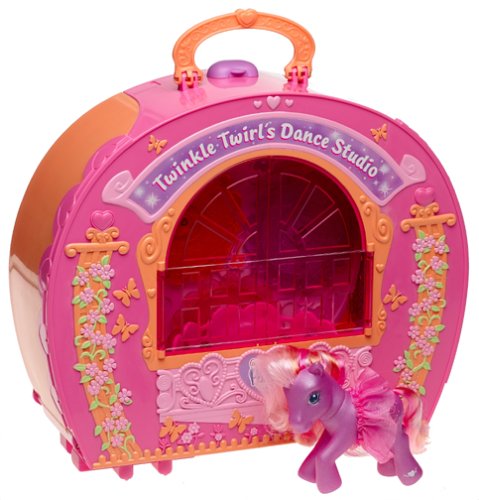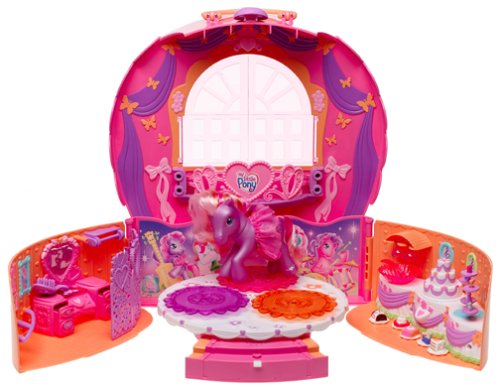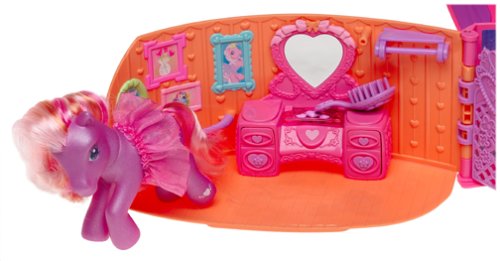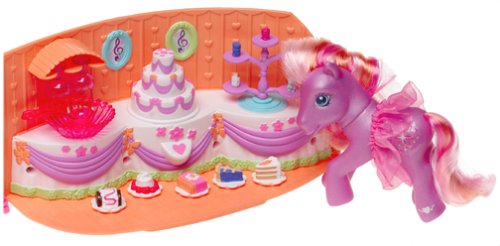 2004 - Twinkle Twirl's Dance Studio bonus Sparkle Ponies
ITEM #: 60163 Orig. Retail: $ 29.99


Twinkle Twirl was released again in 2004 in the Twinkle Twirl's Dance Stuido building playset. This time it was a Walmart Exclusive and came with 2 bonus sparkle ponies.
Sparkle ponies included could be any 2 of either Rainbow Swirl, Denim Blue, Peachy Pie or Desert Blossom.
Product Information