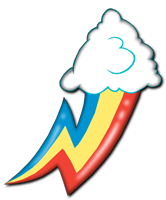 Her cutie mark is a smiling flower.

Cheerilee appears to be designed after
G3 Cheerilee who has similar attributes and was designated as one of the Core 7 ponies.
Cheerilee II
2011 - Pony School Pals
ITEM #: 37435 Orig. Retail: $ 14.99


Cheerilee was released in a new pose in 2011 with the Pony School pals collector pack. She came with Apple Bloom II, Sweetie Belle, and Scootaloo.
Product Information
APPLE BLOOM, SWEETIE BELLE and SCOOTALOO really want to earn their cutie marks, and they're not afraid of getting on stage to perform at the school talent show! Their teacher, CHEERILEE, is there to cheer them on!
Put on your very own talent show and invite your prancing pony friends! This PONY SCHOOL PALS & CHEERILEE Set has 4 ponies who can't wait to come home with you. Make your APPLE BLOOM, SWEETIE BELLE and SCOOTALOO pony figures perform their very best tricks on stage while you watch with your CHEERILEE pony figure and cheer!
Includes 4 pony figures.

Rel
No.

Release
Year

Release
Name

Store or Country Exclusive

Cheerilee II

1

2011

Pony School Pals
DISCLAIMER: This website is for informational purposes only and is intended to assist the Pony Collecting Community. Some images on this site are property of Hasbro and have been borrowed for non-profit use. Other images have been donated by various contributors. Please do not use them without permission. This site is not affiliated with Hasbro, Inc. My Little Pony, its characters, names, and their distinctive likenesses are trademarks of Hasbro, Inc. All Rights Reserved Worldwide.