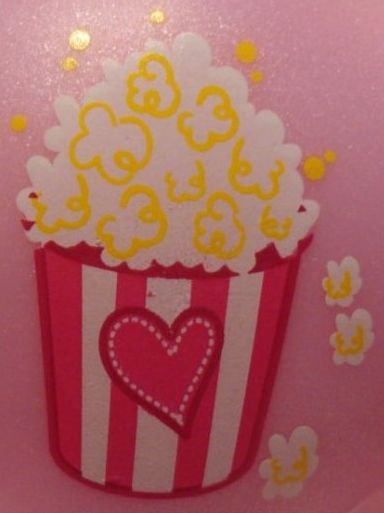 Her cutie mark is a ...

Butter Pop
2007 - Best Friends Single
ITEM #: 61168 Orig. Retail: $ 4.99


Butter Pop was released in 2007 as a single in the Best Friends assortment. She is a popcorn scented.

Product Information
BUTTER POP pony was born in September and her favorite color is popcorn yellow! Her favorite flowers are buttercups and her favorite thing to do is take friends to the movies!

Watch your next movie with this sweet pink pony figure in tow. Even if you're watching at home, her popcorn scent is sure to remind you of being at the theater! BUTTER POP pony comes with a clip-on drink accessory
Pretty pink pony figure is ready for movie-time fun and is popcorn scented!
Pony figure comes with drink accessory.
Rel
No.

Release
Year

Release
Name

Store or Country Exclusive

Butter Pop

1

2007

Best Friends Single
DISCLAIMER: This website is for informational purposes only and is intended to assist the Pony Collecting Community. Some images on this site are property of Hasbro and have been borrowed for non-profit use. Other images have been donated by various contributors. Please do not use them without permission. This site is not affiliated with Hasbro, Inc. My Little Pony, its characters, names, and their distinctive likenesses are trademarks of Hasbro, Inc. All Rights Reserved Worldwide.