2006 - Breezie Parade
ITEM #: 62202 Orig. Retail: $ 9.99


Product Information
BREEZIES love to travel in their petal cars, all linked together in one big train, heading off to their next adventure!
Three pretty BREEZIES ponies are perfect for tons of pony fun! Link them together in their petal cars, or take them on a made-up adventure of your own!
Includes HONEY DEW HUM, MEADOW MOON and AZALEA BLOOM ponies, 3 petal cars, 3 tiaras and comb.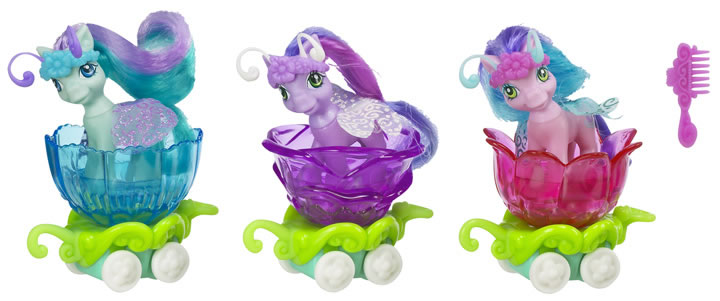 Accessory Variations
This set comes with either a blue, purple or pink comb.
Although the color of the breezie cart doesn't change for each character, the flower style of the cart can vary.