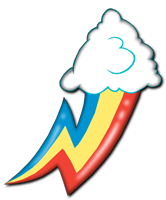 Her cutie mark is a ...

Sunny Salsa
2004 - Pick-a-Lilly & Sunny Salsa
ITEM #: Orig. Retail: $


Sunny Salsa was released in 2004 in a 2-pack with Pick-a-Lily and dress up accessories. She has Super Long Hair.

Product Information
Dress the ponies in their pretty outfits, and brush and style their hair.
Pick-A-Lilly loves to dress up in pretty skirts and capes. But no outfit is complete unless she has a pretty flower to wear behind her ear. Every day is a party with Sunny Salsa. Did you set a new jump-rope record, win at hopscotch or climb a tree' Then come on over - this pony's ready to celebrate.
Includes Pick-a-Lilly and Sunny Salsa ponies, tutu, crown, raincoat, hat and two brushes. Each pony contains a magnet.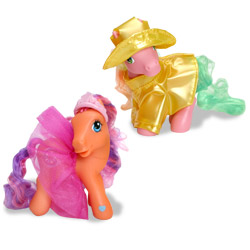 Rel
No.

Release
Year

Release
Name

Store or Country Exclusive

Sunny Salsa

1

2004

Pick-a-Lilly & Sunny Salsa
KB Toys
DISCLAIMER: This website is for informational purposes only and is intended to assist the Pony Collecting Community. Some images on this site are property of Hasbro and have been borrowed for non-profit use. Other images have been donated by various contributors. Please do not use them without permission. This site is not affiliated with Hasbro, Inc. My Little Pony, its characters, names, and their distinctive likenesses are trademarks of Hasbro, Inc. All Rights Reserved Worldwide.