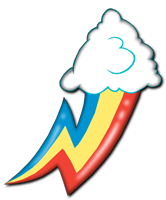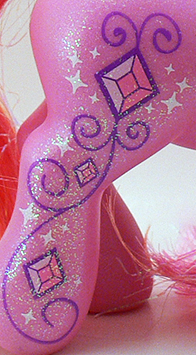 Her cutie mark is a ...

Amazing Grace
2006 - Cutie Cascade Pony
ITEM #: 62184 Orig. Retail: $


Amazing Grace was released in 2006 as part of the Cutie Cascade assortment. She has a cascading symbol.

Product Information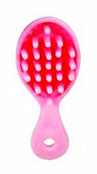 Variant Information
There has been one variation of Amazing Grace reported but it is not clear if this is just a one time occurance. The variant (shown on right) appears to have a different hair pattern (six stripes instead of three), no glitter on her symbol, and possibly no tinsel in her hair.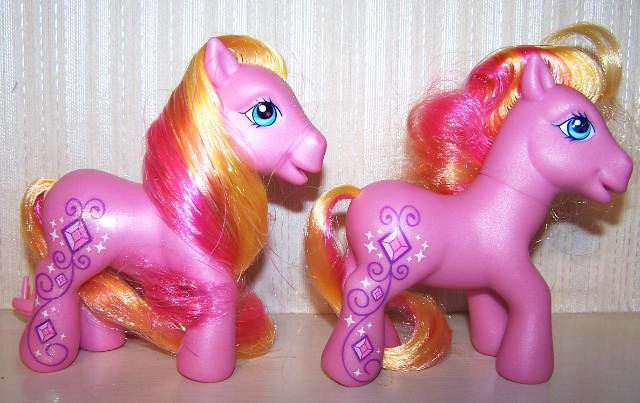 (image owner unknown. please contact me if you have any information)

Rel
No.

Release
Year

Release
Name

Store or Country Exclusive

Amazing Grace

1

2006

Cutie Cascade
DISCLAIMER: This website is for informational purposes only and is intended to assist the Pony Collecting Community. Some images on this site are property of Hasbro and have been borrowed for non-profit use. Other images have been donated by various contributors. Please do not use them without permission. This site is not affiliated with Hasbro, Inc. My Little Pony, its characters, names, and their distinctive likenesses are trademarks of Hasbro, Inc. All Rights Reserved Worldwide.