G1 - United Kingdom (UK)
Adult Ponies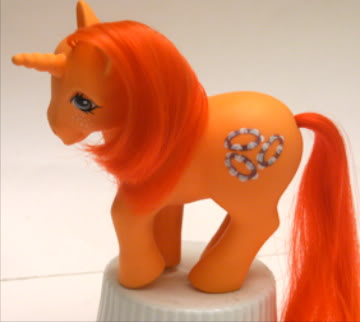 Gypsy
My Little Pony
(UK)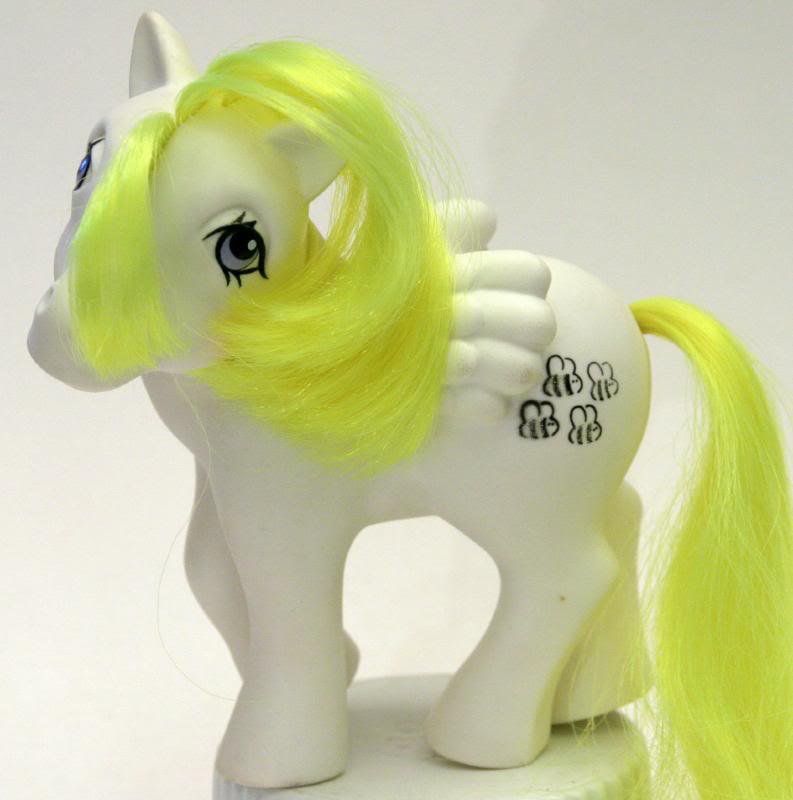 Honeycomb
My Little Pony
(UK)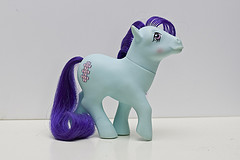 Hopscotch
(UK)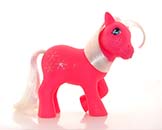 Snowflake
(UK)
Baby Ponies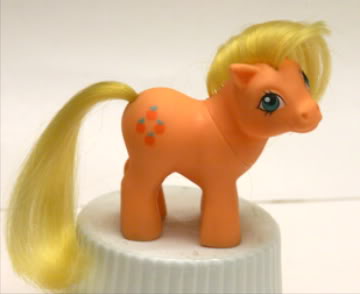 Baby Applejack
(UK)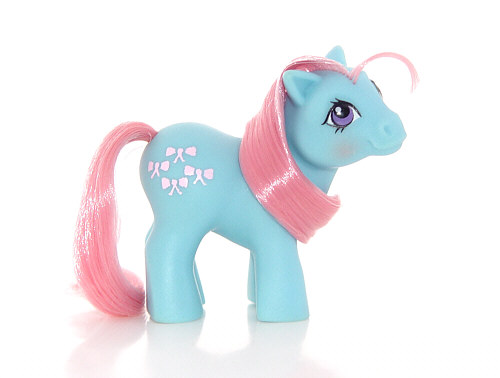 Baby Bowtie
(UK)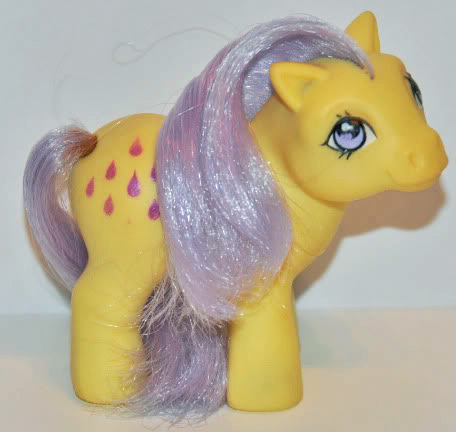 Baby Lemondrop
(UK)
Sea Ponies

Seaspray
Sea Ponies
(UK)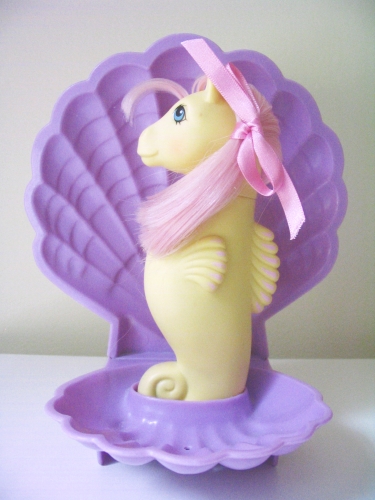 Surfdancer
Sea Ponies
(UK)
Variant Adult Ponies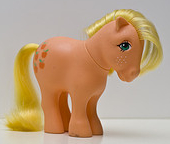 Applejack
Groom and Style Ponies
(UK)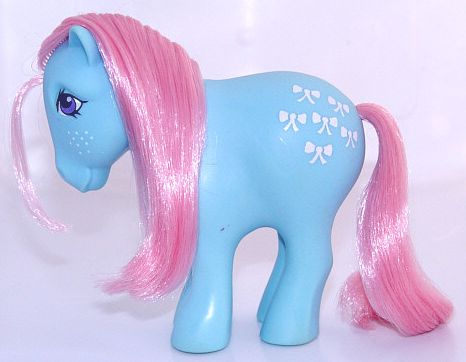 Bowtie
Groom and Style Ponies

(UK)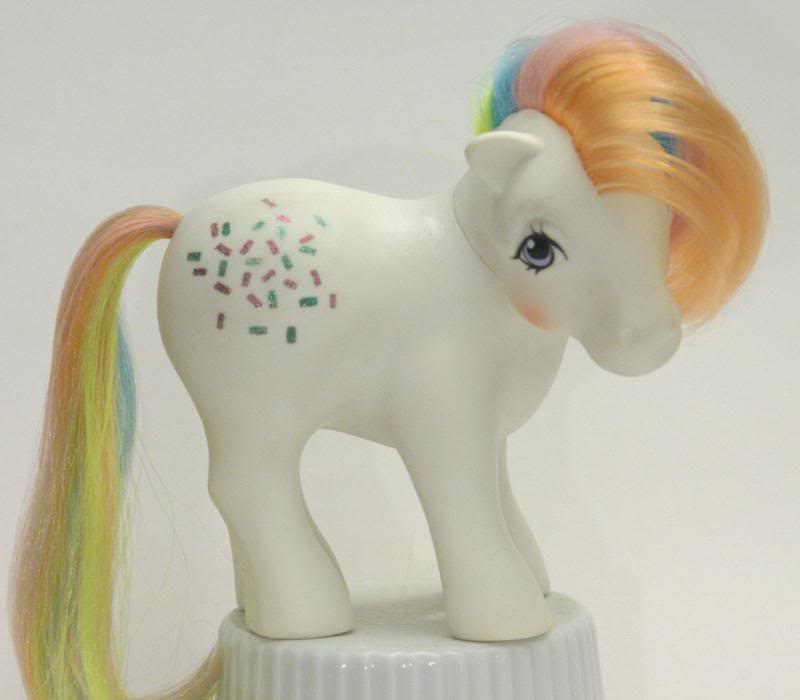 Confetti
Wedding Bells
(UK)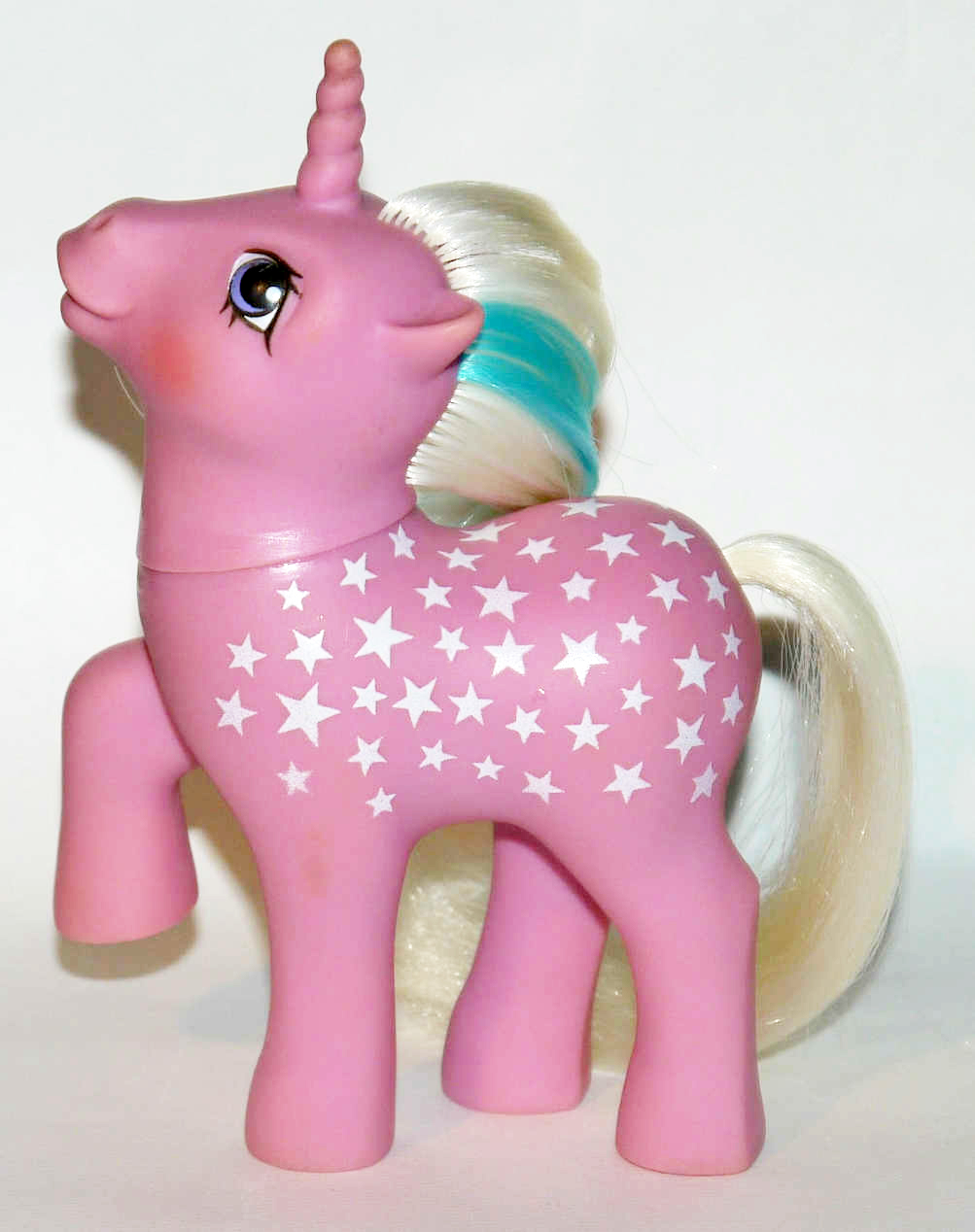 Milky Way
(UK)
*white stars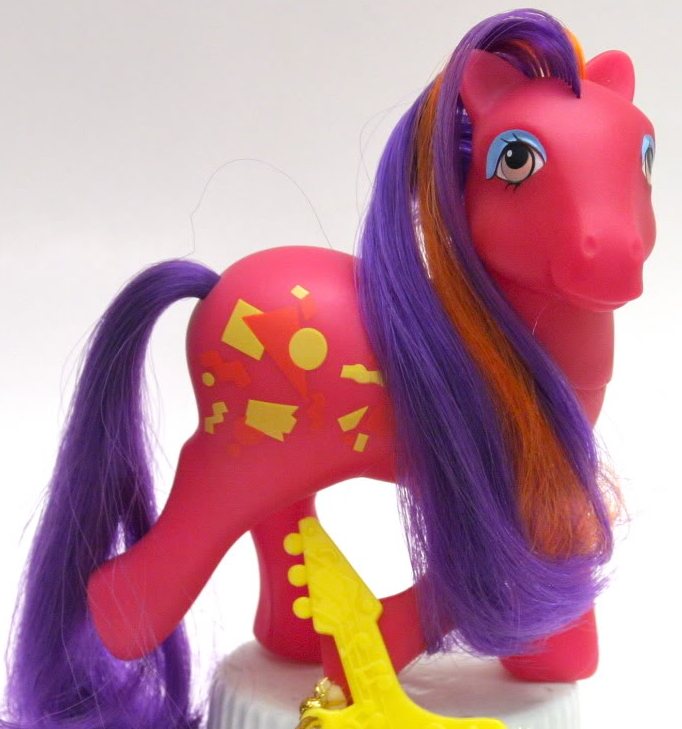 Pretty Beat
(UK)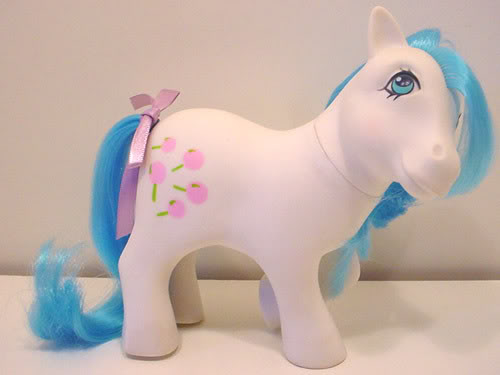 Tootsie
Groom and Style Ponies
(UK)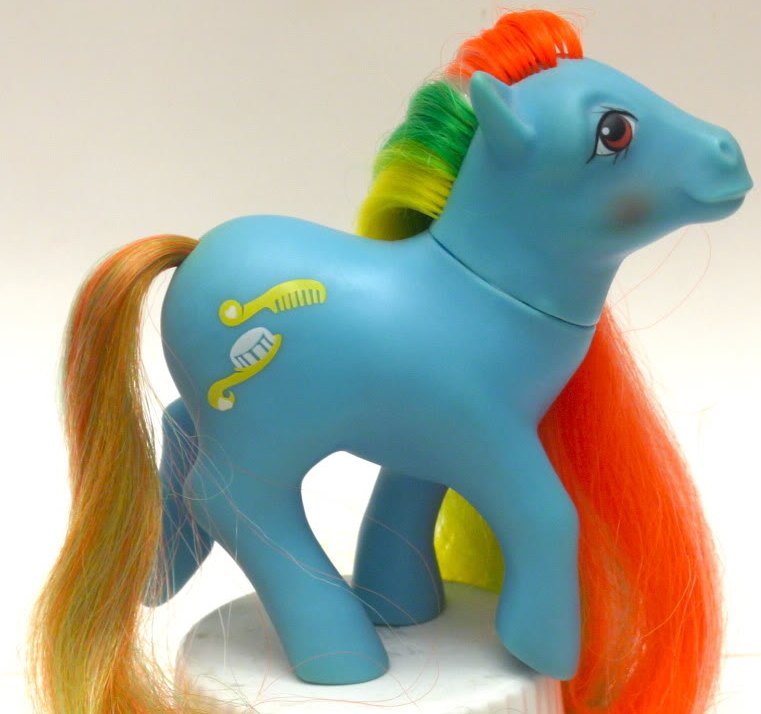 Twisty Tail
(UK)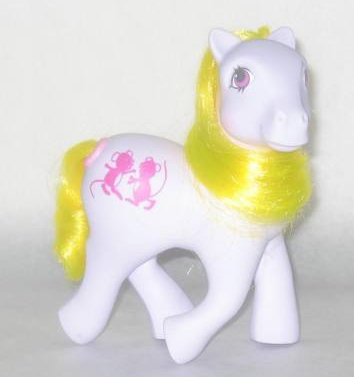 Woosie
Happy Tails


(UK)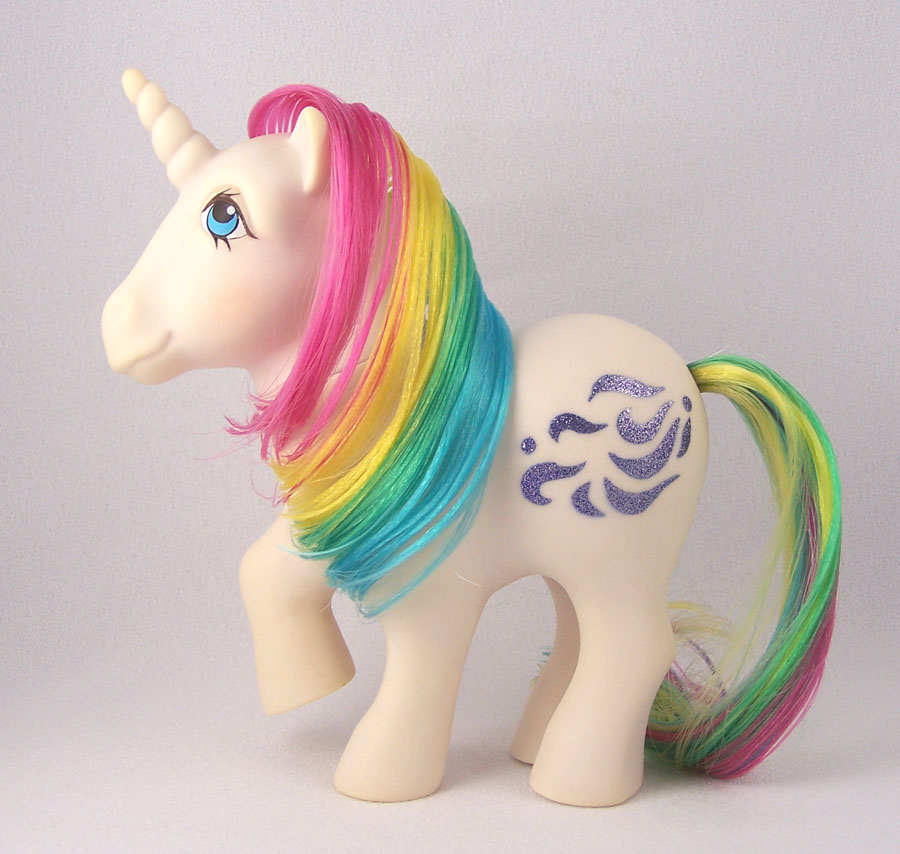 Windy
(UK Variant)
Non So-Soft Ponies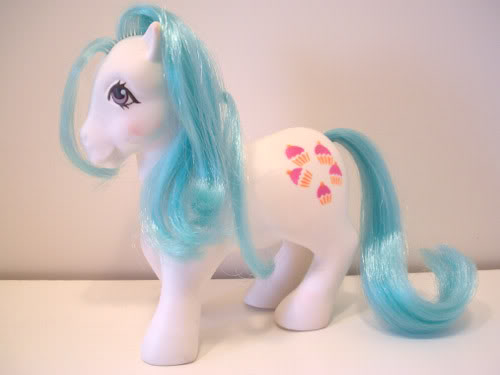 Cupcake (NSS)
(UK)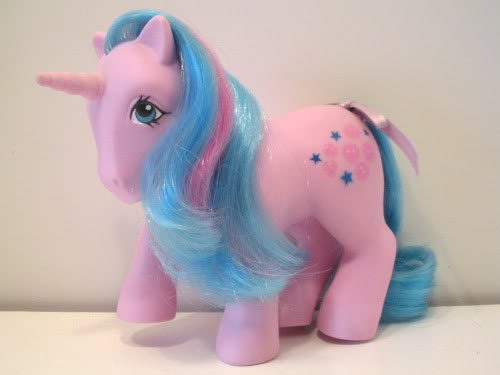 Buttons (NSS)
Movie Star Ponies
(UK)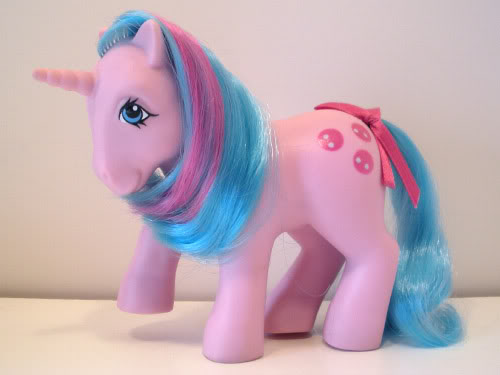 Buttons (NSS)
Movie Star Ponies
(UK)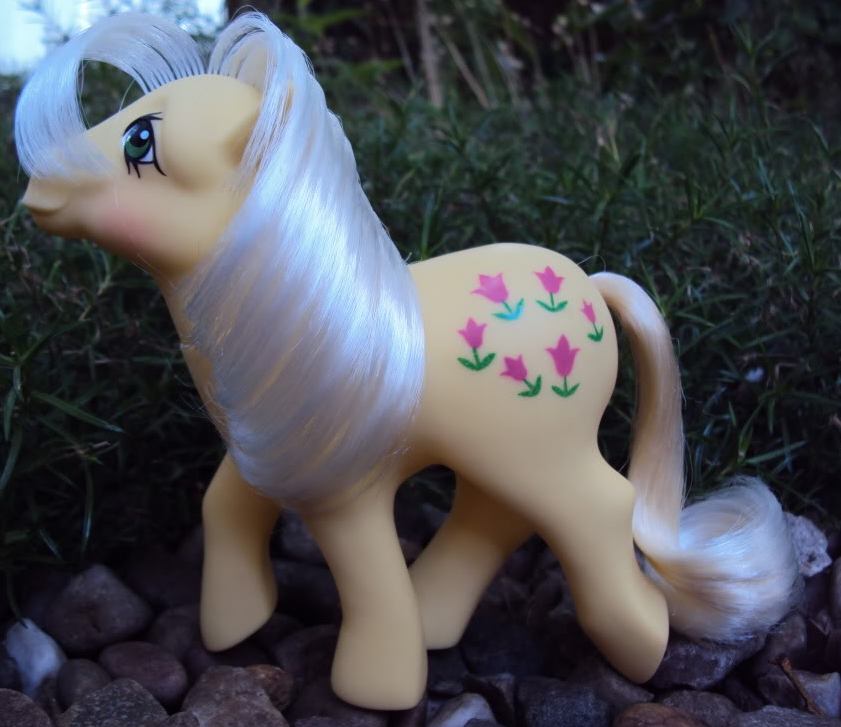 Posey
(UK)
*green eyes, dark pink tulips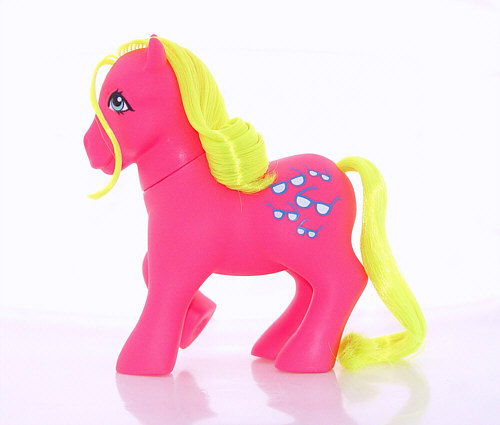 Shady (NSS)
(UK)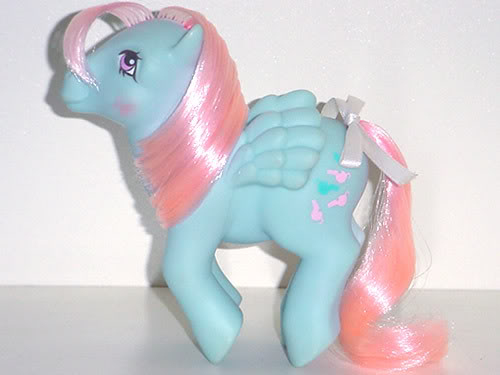 Wind Whistler (NSS)
My Little Pony
(UK)
Mountain Boy Ponies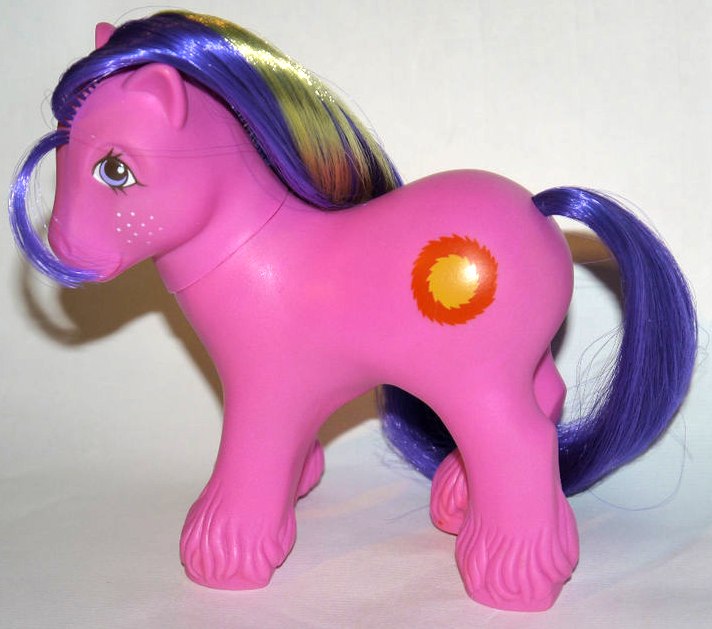 Fireball
Mountain Boy Ponies
(UK)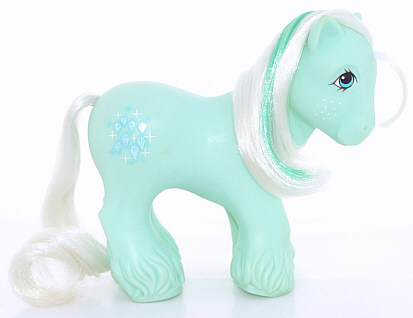 Ice Crystal
Mountain Boy Ponies
(UK)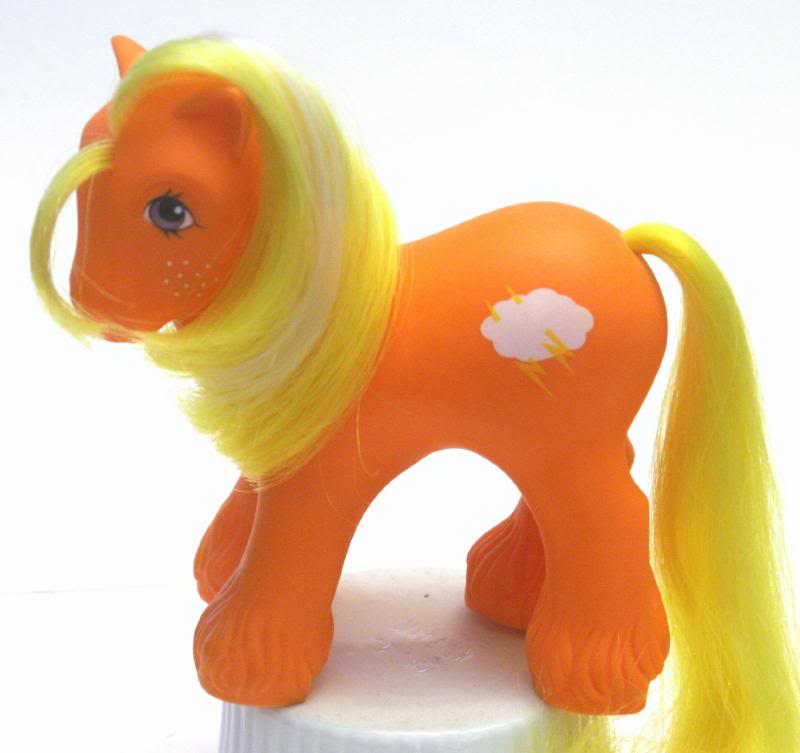 Lightning
(UK)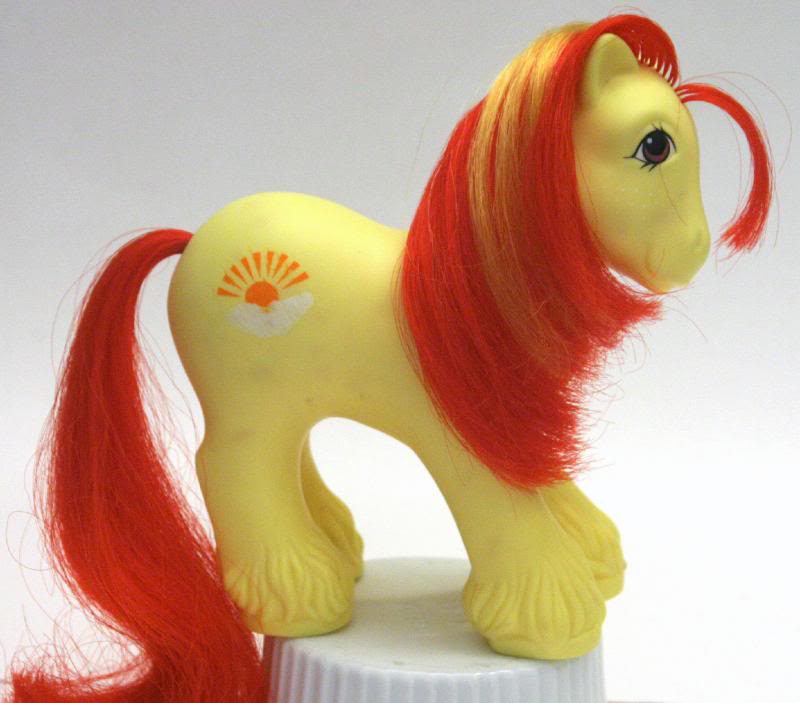 Sunburst
Mountain Boy Ponies
(UK)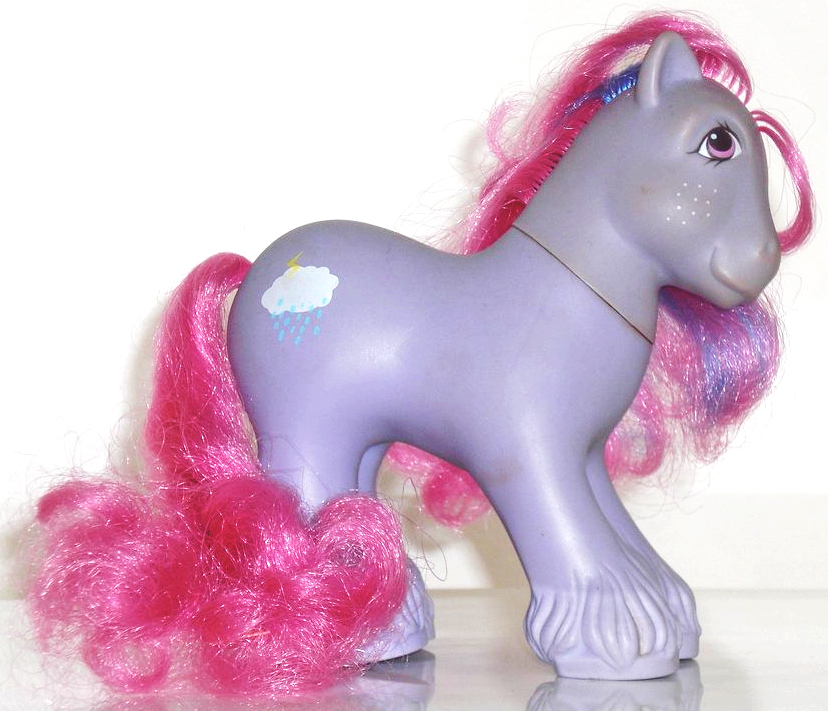 Thundercloud
(UK)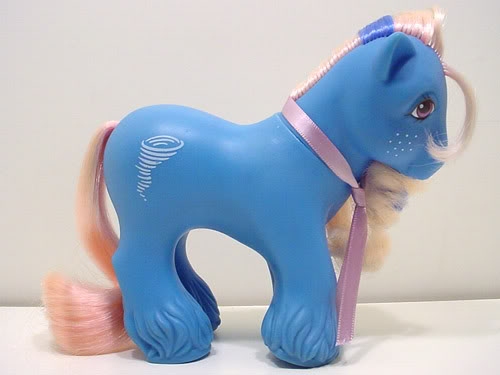 Tornado
Mountain Boy Ponies
(UK)
Loving Family Baby Ponies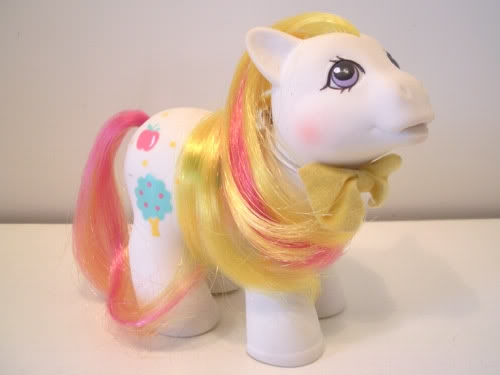 Baby (Brother) Apple Delight
Loving Family Baby Ponies
(UK)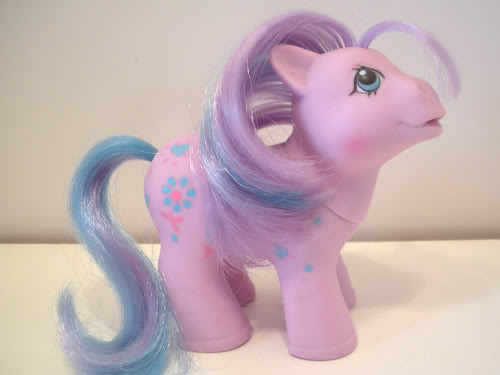 Baby (Brother) Bright Bouquet
Loving Family Baby Ponies
(UK)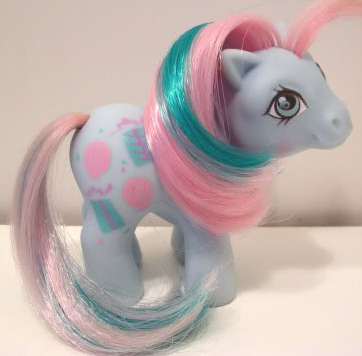 Baby (Sister) Sweet Celebrations
Loving Family Baby Ponies
(UK)
Playset Ponies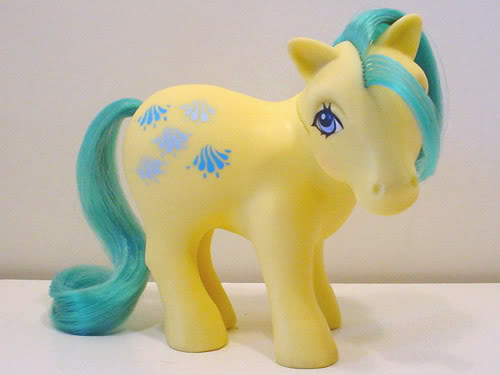 Cascade
(UK)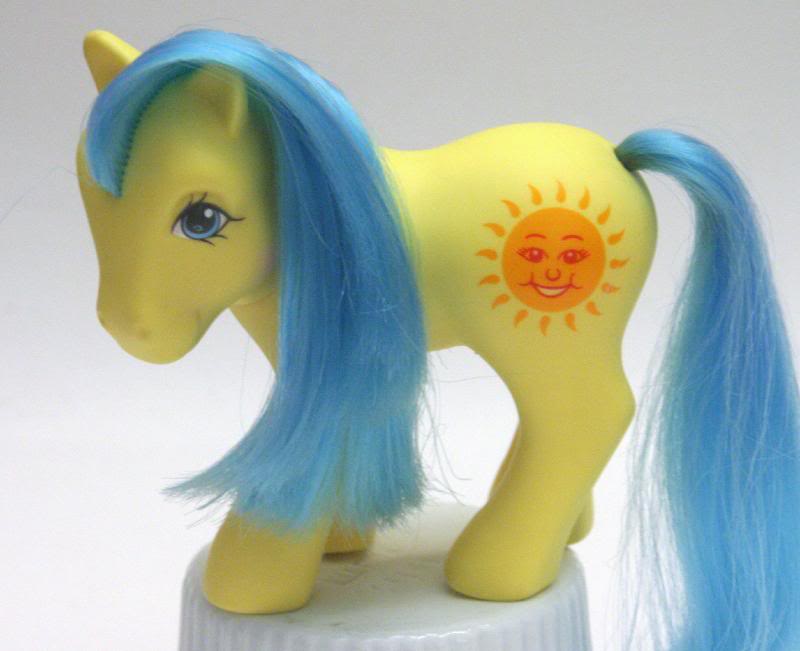 Good Weather
(UK)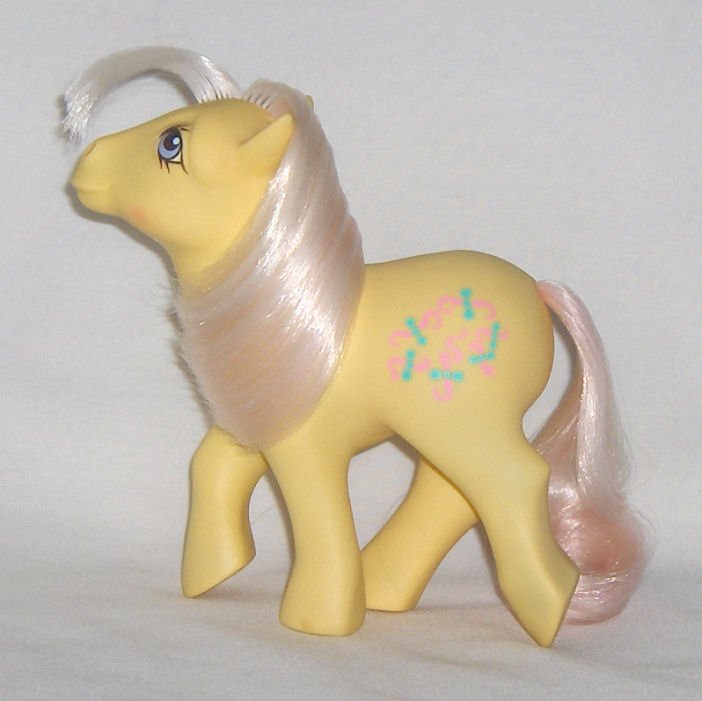 Kisscurl
Grooming Parlor
(UK)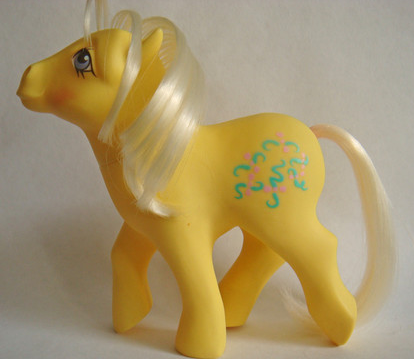 Kisscurl
Grooming Parlor
(UK Variant)

*reversed colored symbol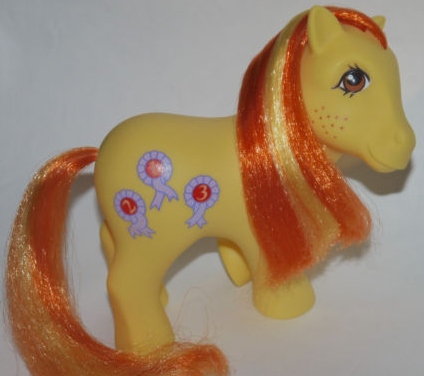 Rosette
Prize Day
(UK)
*thinner yellow streak in mane, brighter yellow body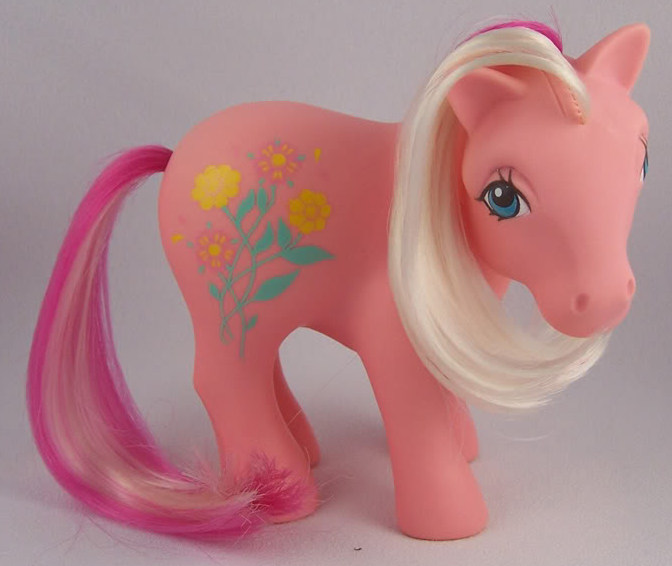 Sweet Clover
Picnic Day
(UK)
*pink body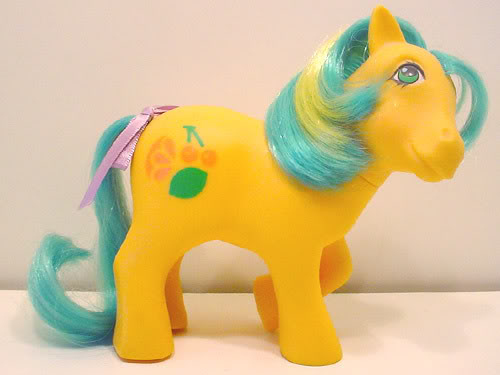 Tutti Frutti
(UK)
Non Beddy-bye Eyed Baby Ponies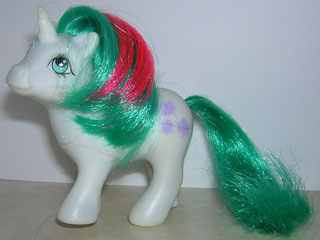 Baby Gusty (NBBE)
Baby Pony Play & Care Sets
(UK)

Baby Heart Throb (Non-BBE)
Baby Pony Play & Care Sets
(UK)
*no wings on hearts in symbol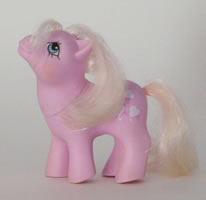 Baby Lickety-Split (Non-BBE)
Baby Pony Play & Care Sets
(UK)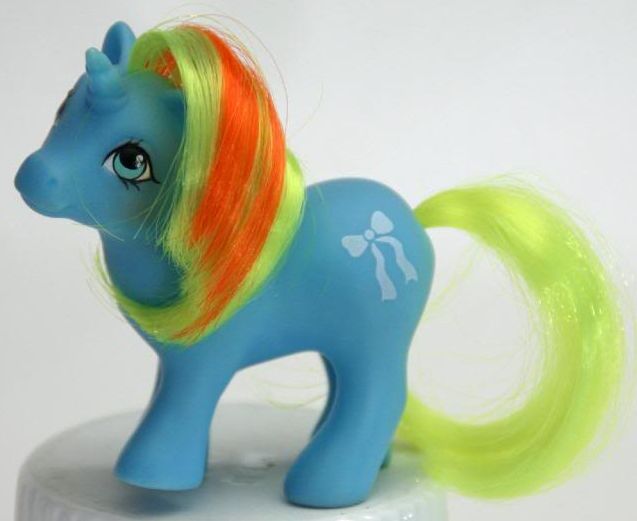 Baby Ribbon (Non-BBE)
Baby Pony Play & Care Sets
(UK)
Sweet Kisses Ponies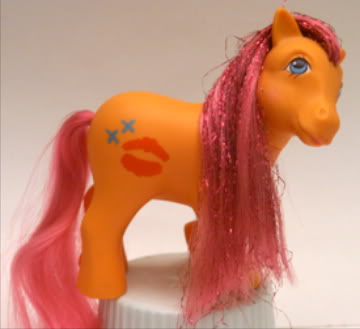 Candy Kisses
Sweet Kisses Ponies
(UK)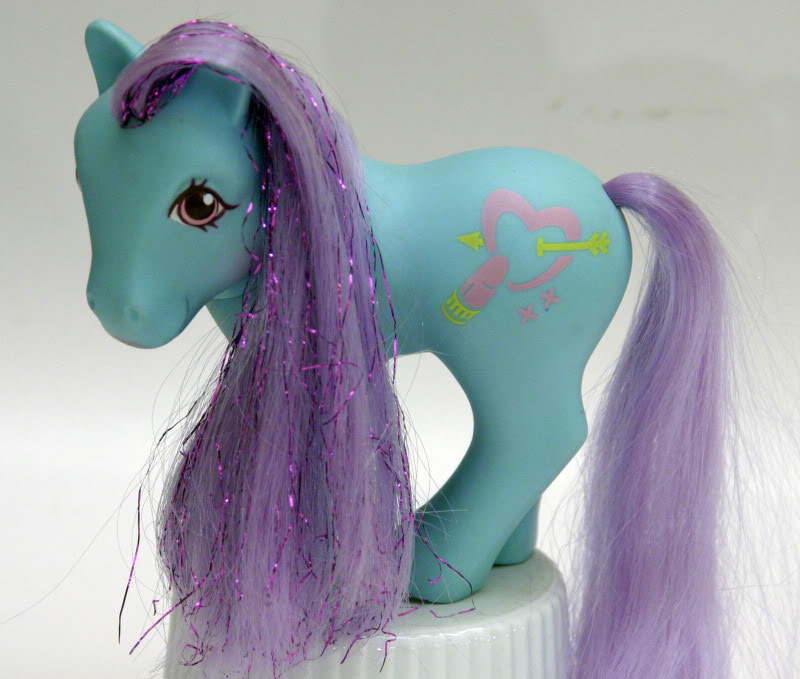 Kiss n' Makeup
Sweet Kisses

(UK)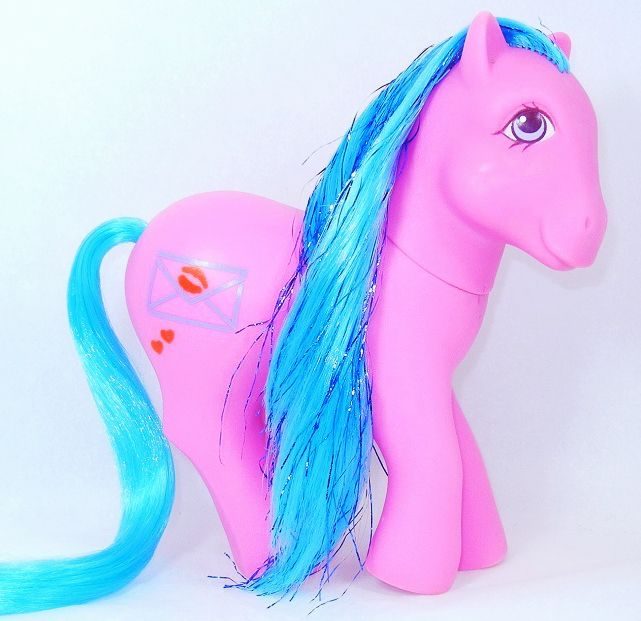 Kiss n' Tell
Sweet Kisses
(UK)

Starlight Baby Ponies
Baby Explorer
Starlight Baby Ponies
(UK)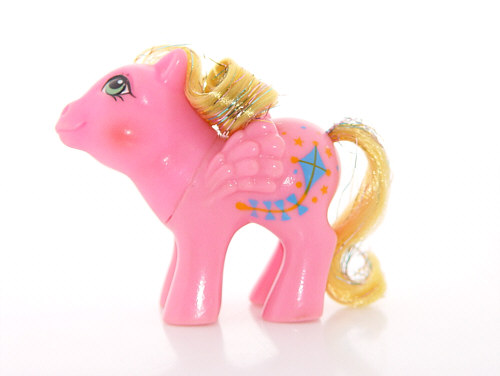 Baby Mischief
Starlight Baby Ponies
(UK)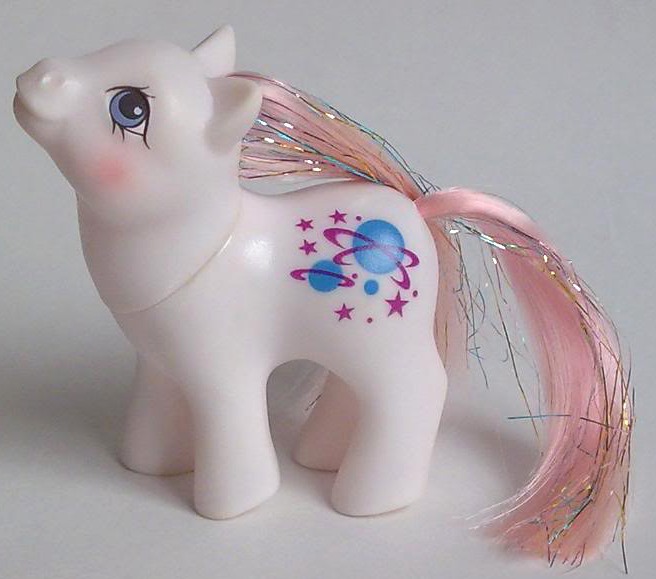 Baby Nightsong
Starlight Baby Ponies
(UK)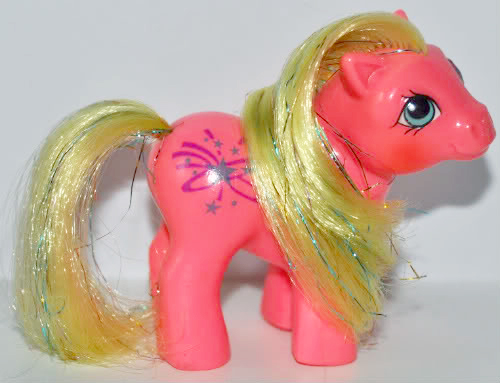 Baby Stella
Starlight Baby Ponies
(UK)
Baby Sea Pony Variants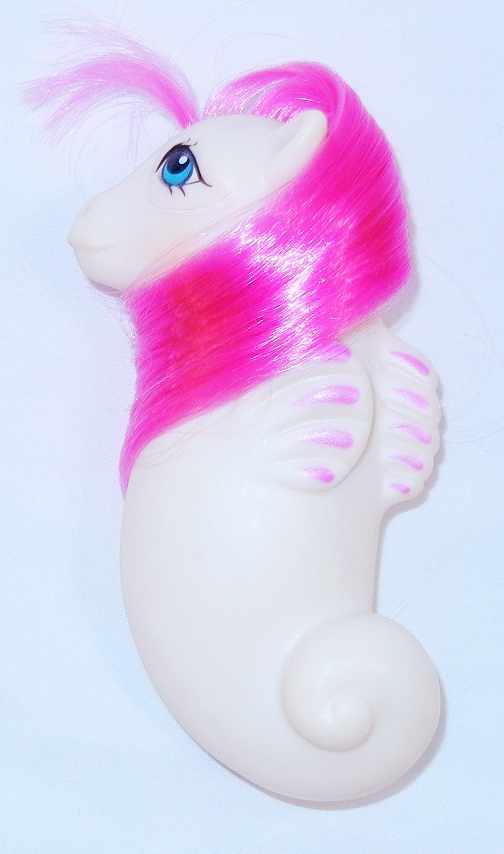 Ripple
Baby Sea Pony
(UK)
*head straight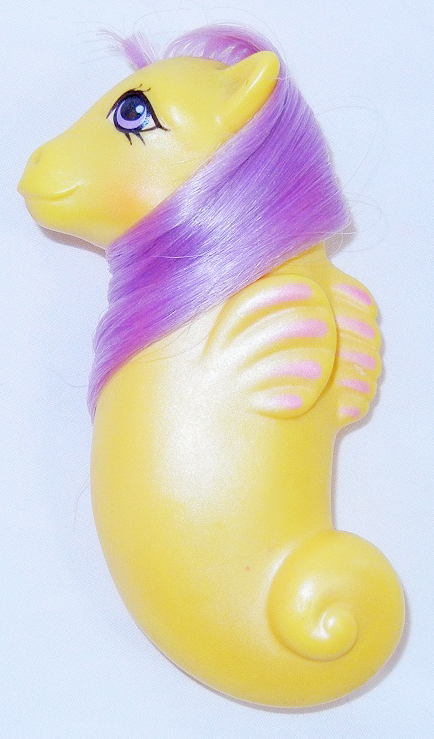 Sea Star
Baby SeaPony
(UK)
*pearly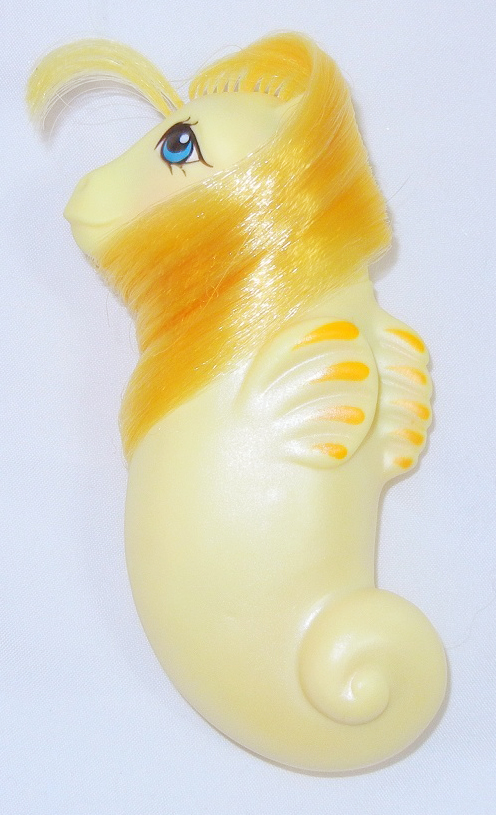 Sunshower
Baby Sea Pony
(UK)

*head straight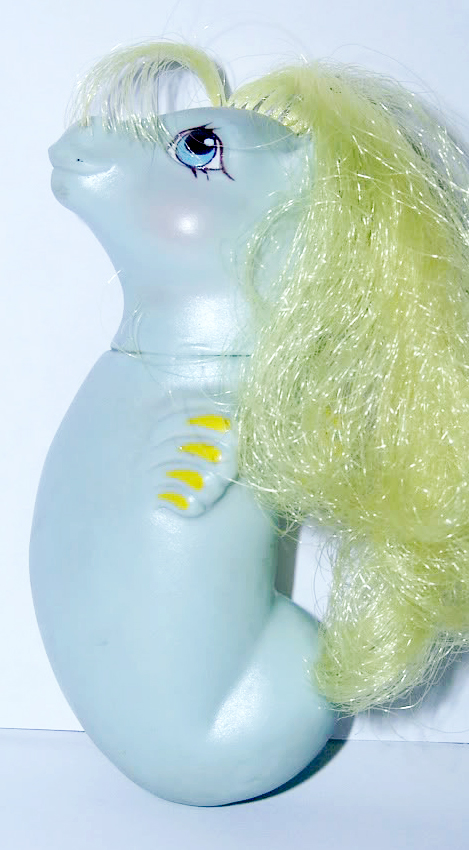 Tiny Bubbles
Baby Sea Pony

(UK)
*pearly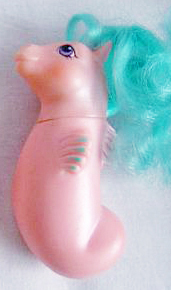 Water Lily
Baby Sea Pony
(UK)

*head straight
Cookery Ponies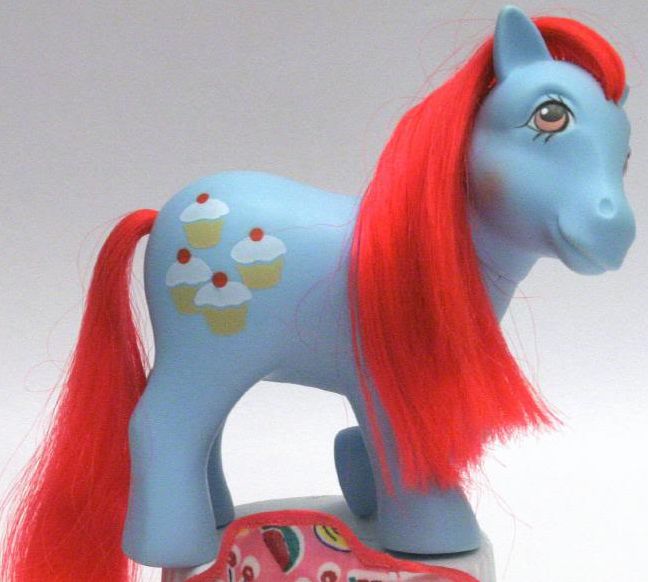 Cherry Sweet
Cookery Ponies
(UK)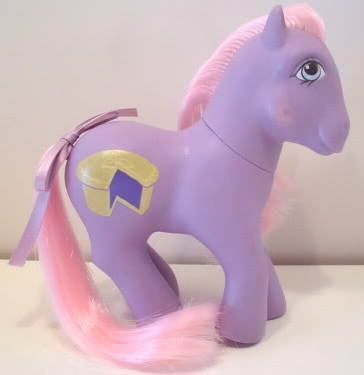 Nice n' Spicy
Cookery Ponies


(UK)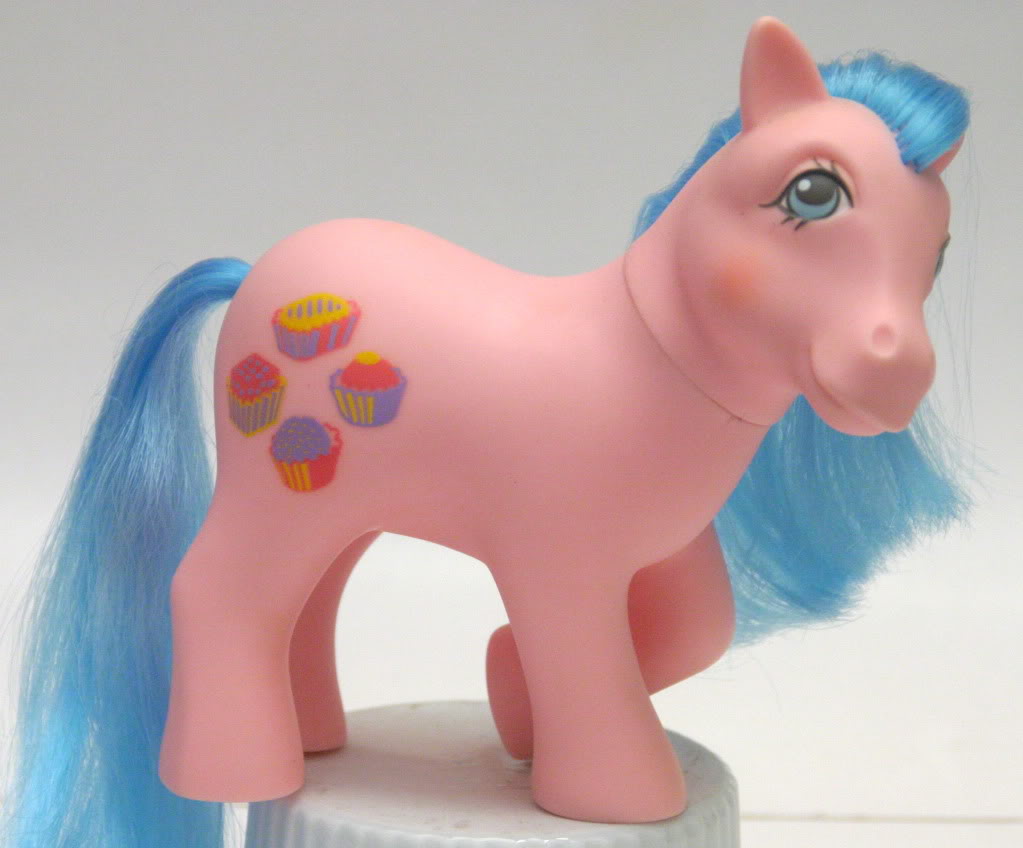 Sweet Delight
Cookery Ponies
(UK)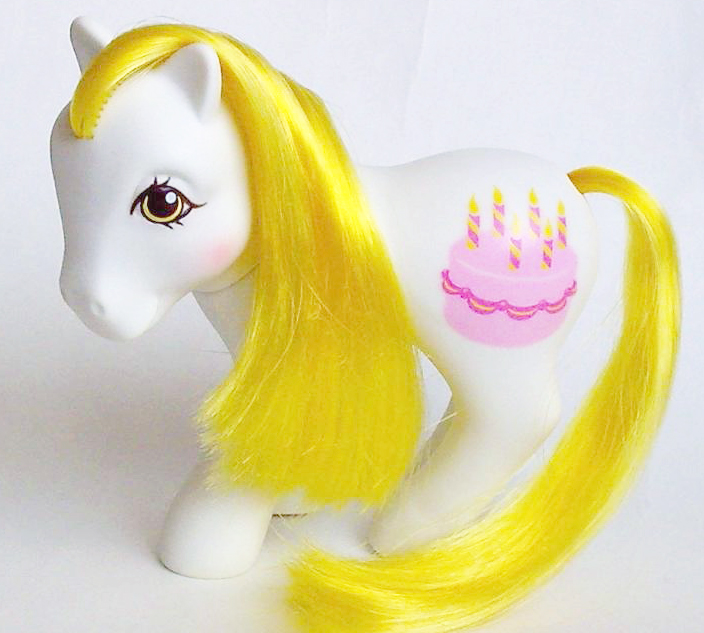 Vanilla Treat
Cookery Ponies
(UK)
Flower Ponies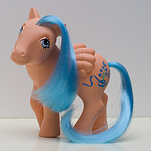 Bluebell
Flower Ponies
(UK)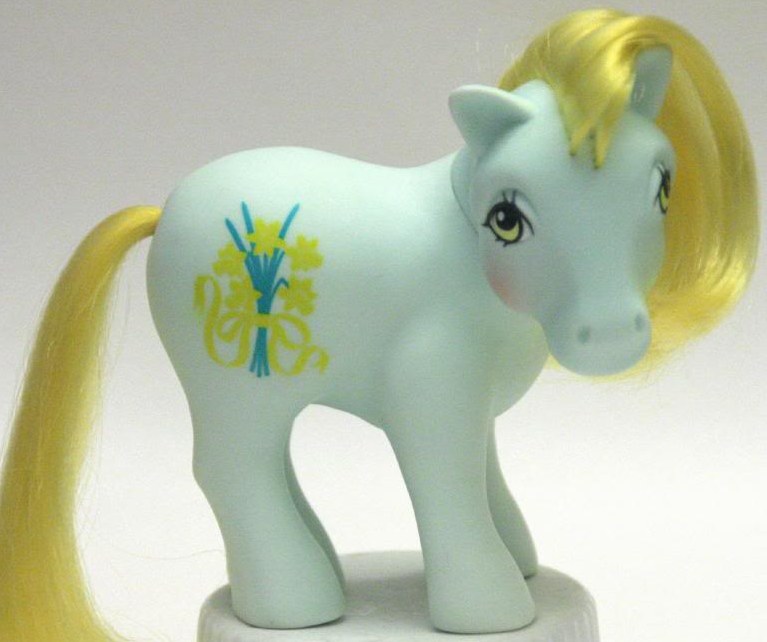 Daffodil
Flower Ponies

(UK)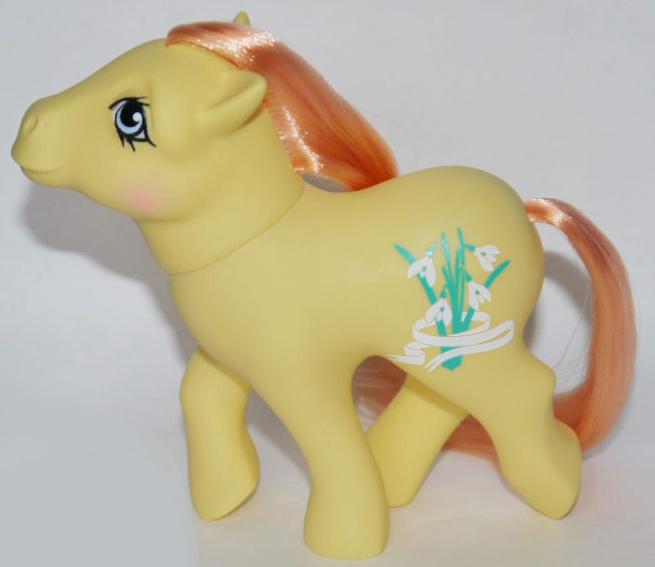 Snowdrop
Flower Ponies
(UK)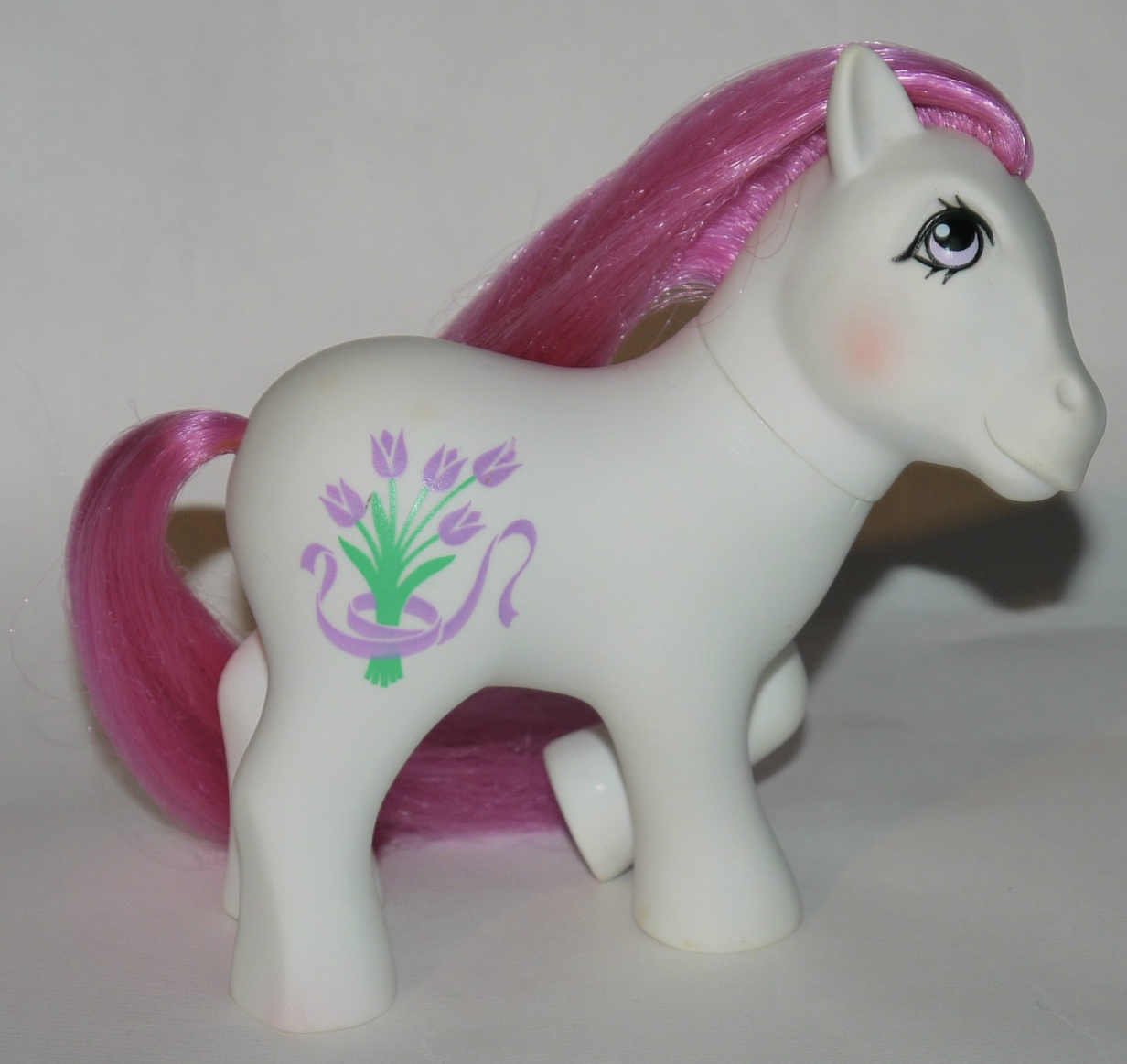 Tulip
Flower Ponies
(UK)
Romance Ponies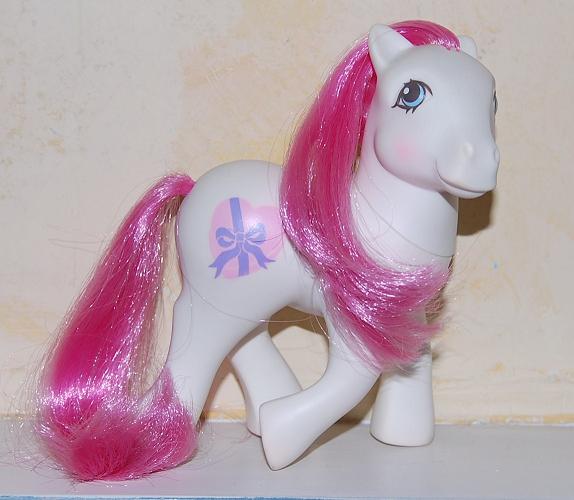 Love Letter
Romance Ponies
(UK)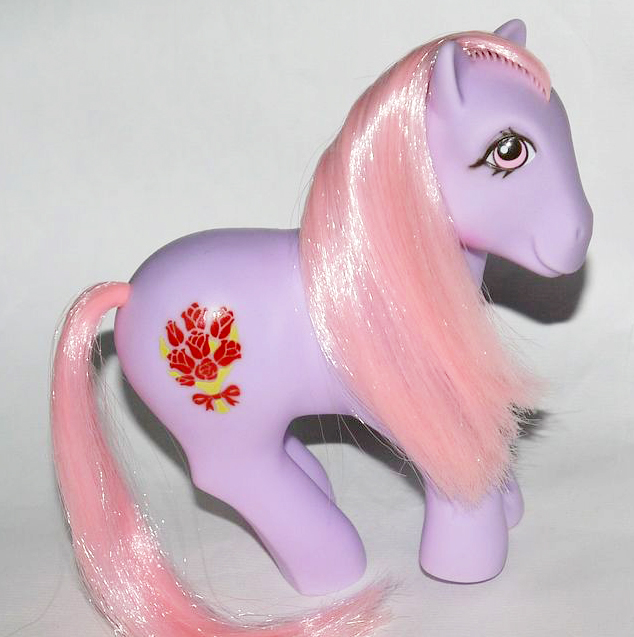 Love Story
Romance Ponies


(UK)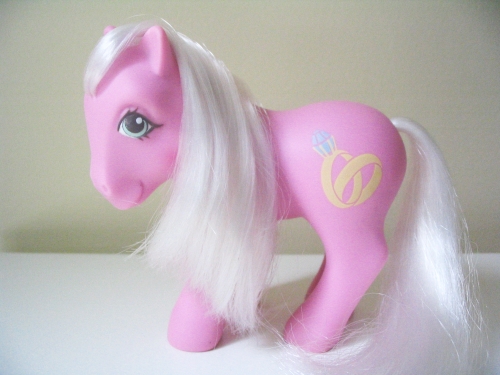 Love Token
Romance Ponies
(UK)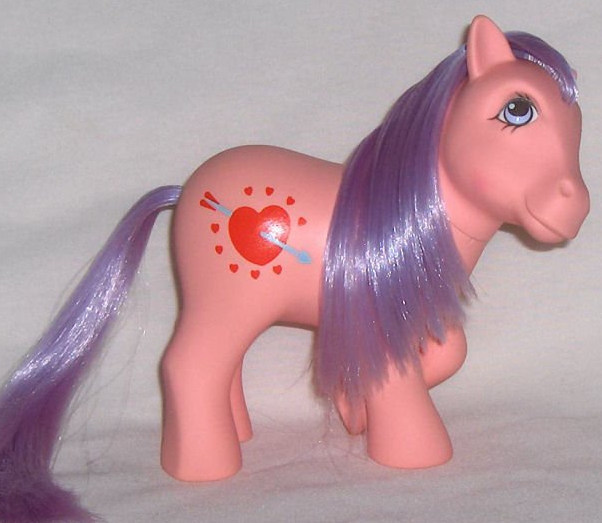 Love-in-a-Mist
Romance Ponies
(UK)

Schooltime Ponies

Music Time
Schooltime Ponies
(UK)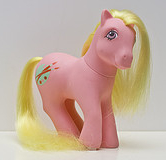 Painting Time
Schooltime Ponies
(UK)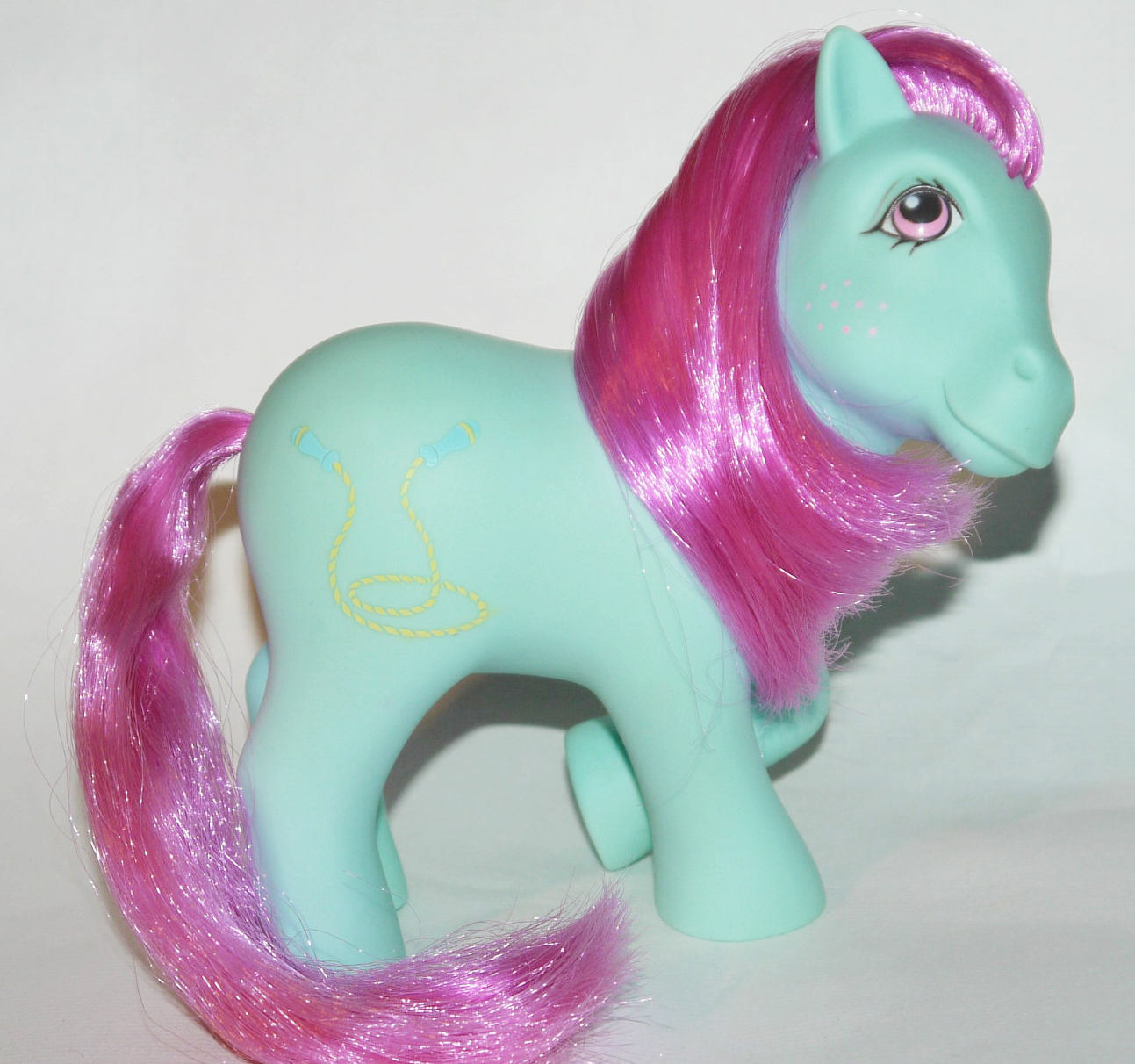 Playtime
Schooltime Ponies
(UK)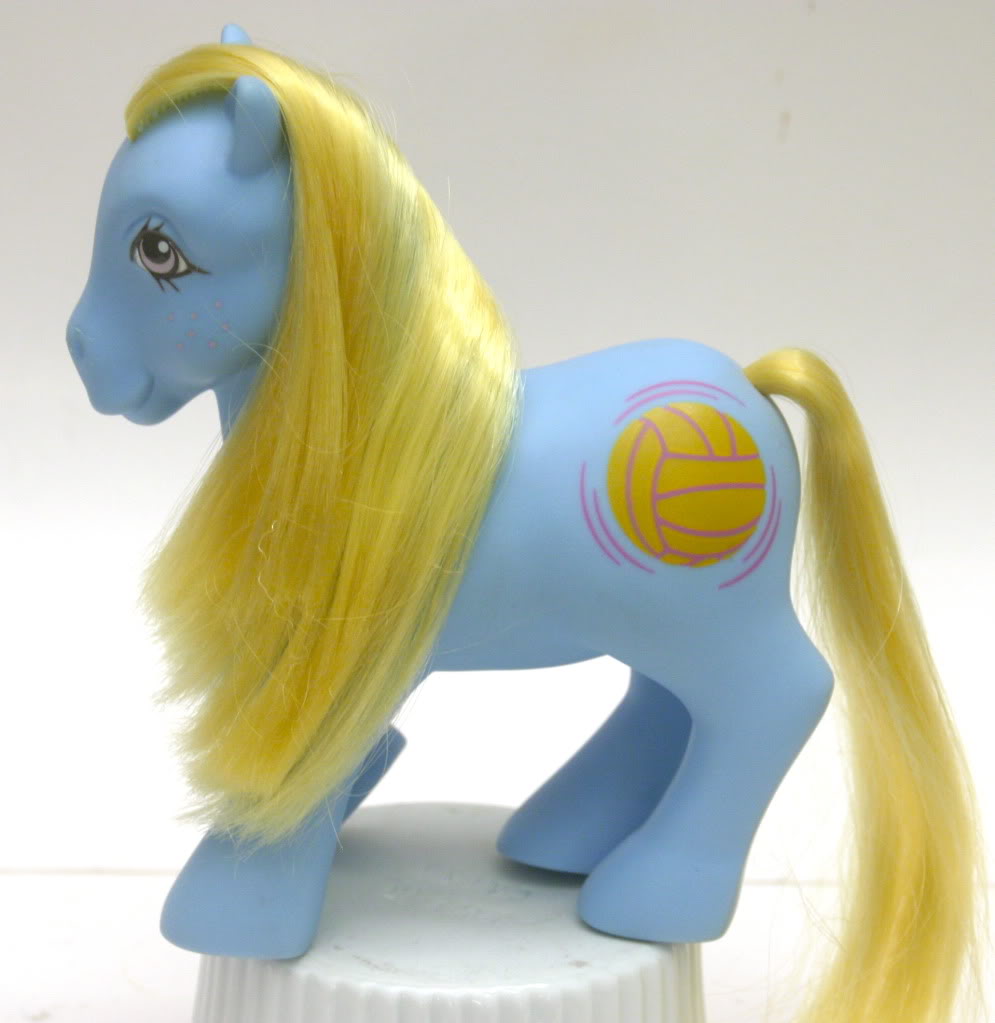 Sportstime
Schootime Ponies
(UK)
Playschool Baby Ponies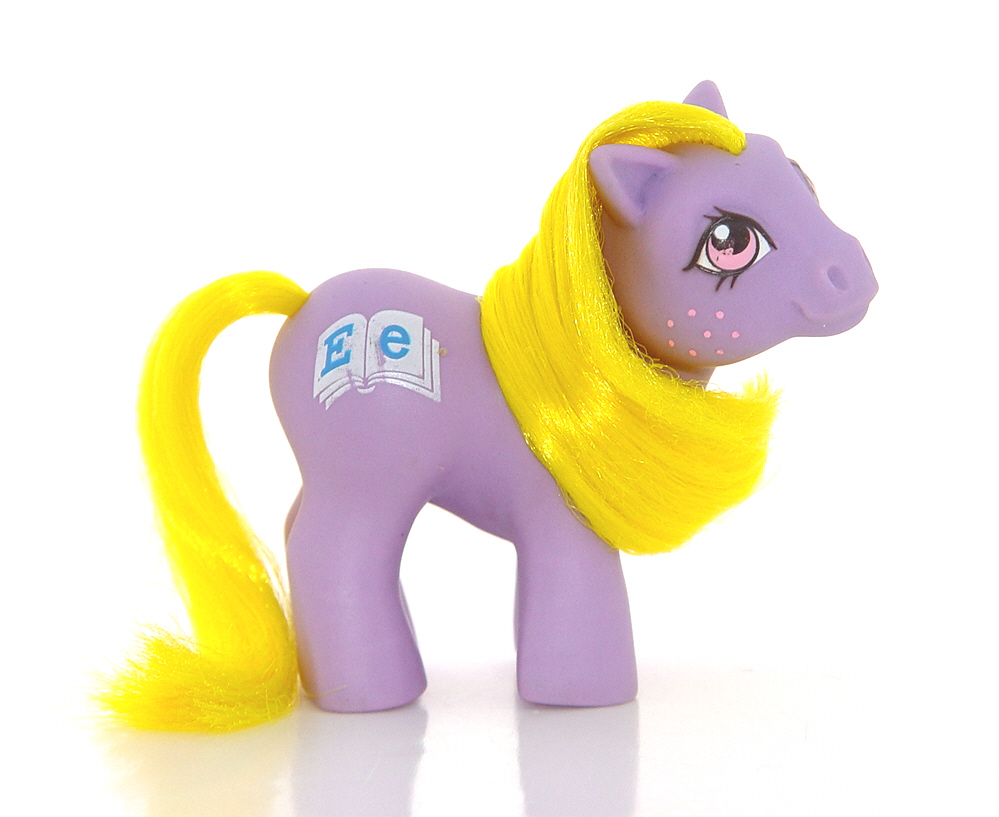 Baby Alphabet
Playschool Baby Ponies


(UK)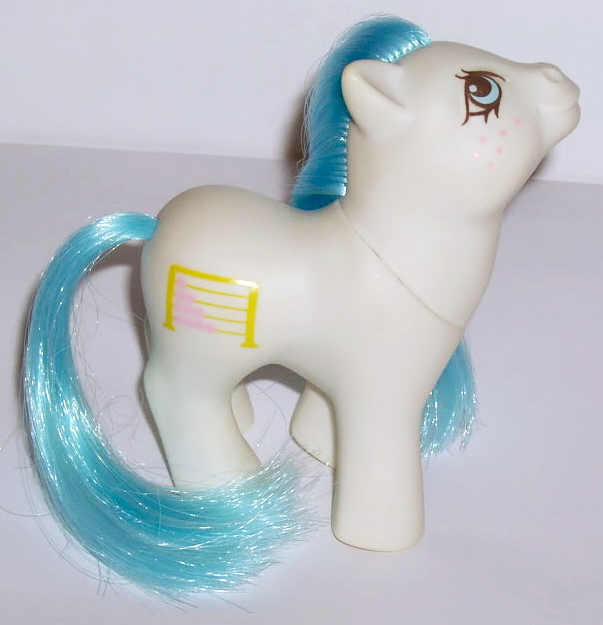 Baby Count-a-lot
a.k.a. Baby Abacus
Playschool Baby Ponies
(UK)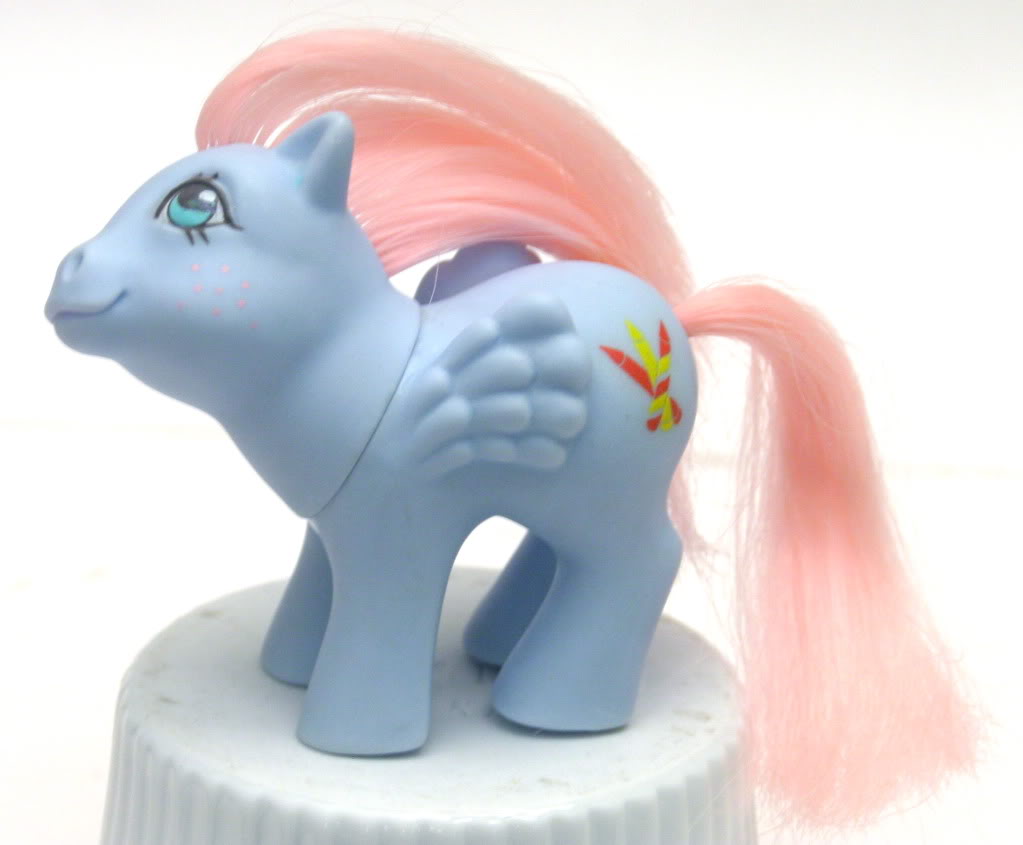 Baby Pictures
Playschool Baby Ponies
(UK)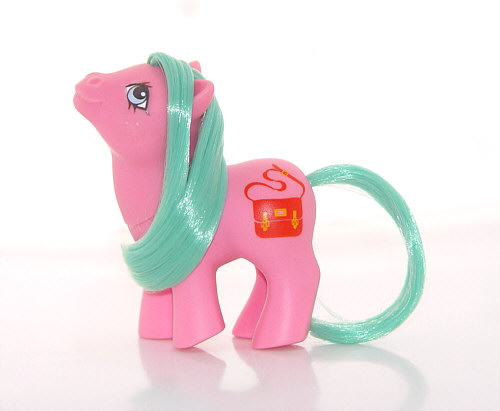 Baby Schoolbag
Playschool Baby Ponies
(UK)
My Little Pony Tales Ponies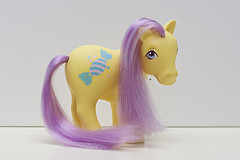 Bon Bon
My Little Pony Tales
(UK)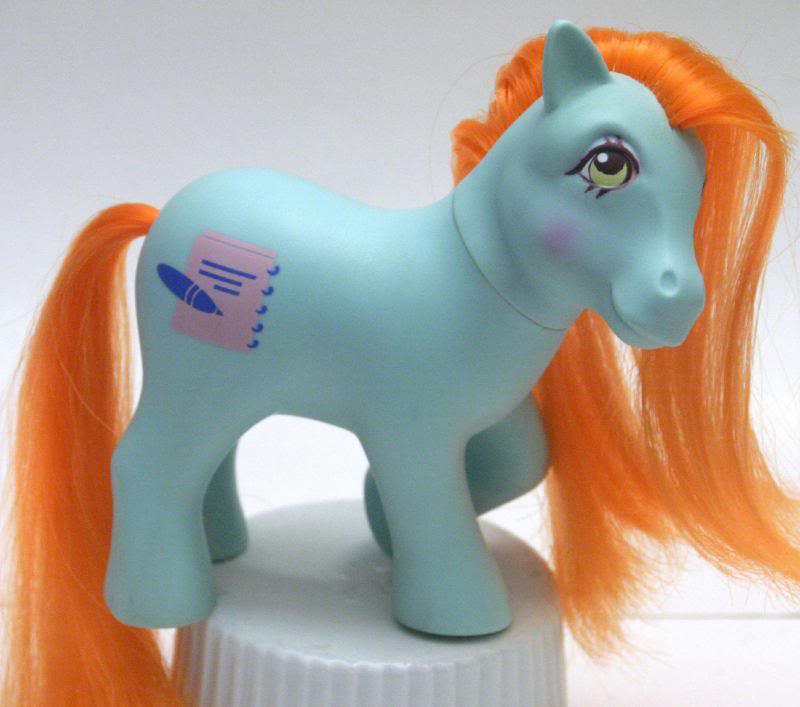 Bright Eyes
My Little Pony Tales Ponies
(UK)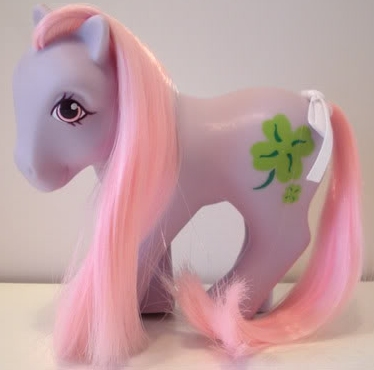 Clover
My Little Pony Tales


(UK)
Melody
My Little Pony Tales
(UK)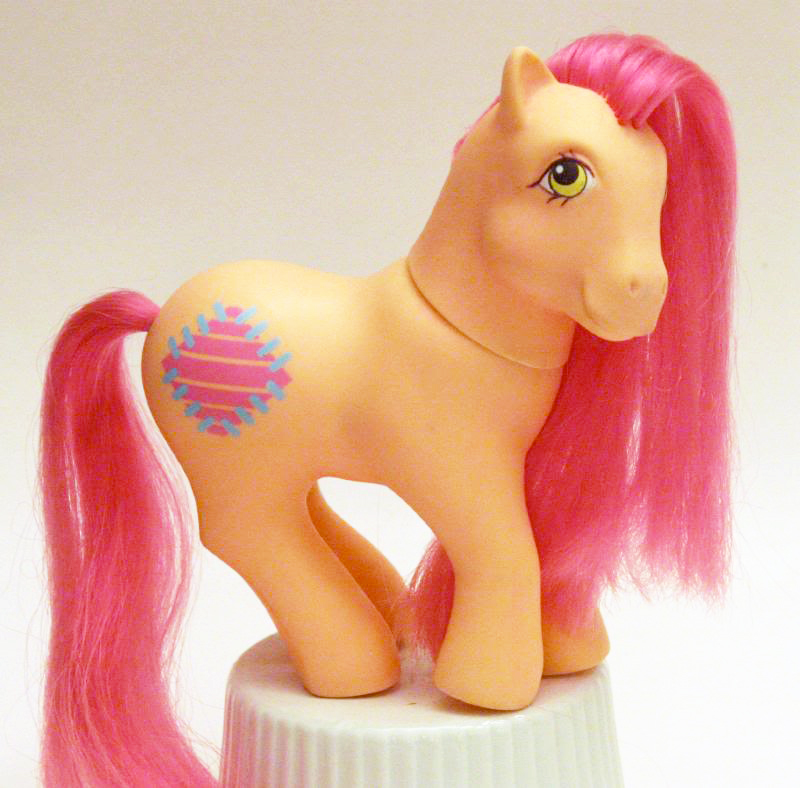 Patch
(UK)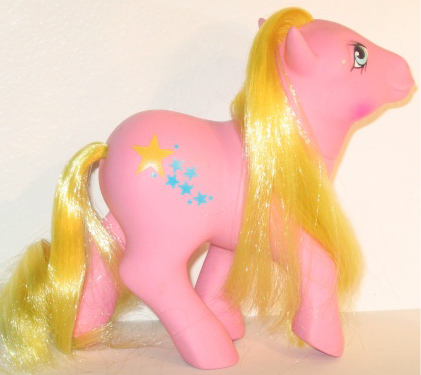 Starlight
My Little Pony Tales
(UK)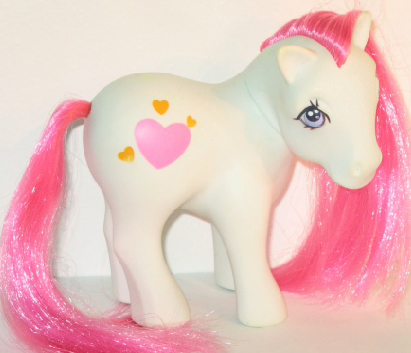 Sweetheart
My Little Pony Tales
(UK)
Nurse Ponies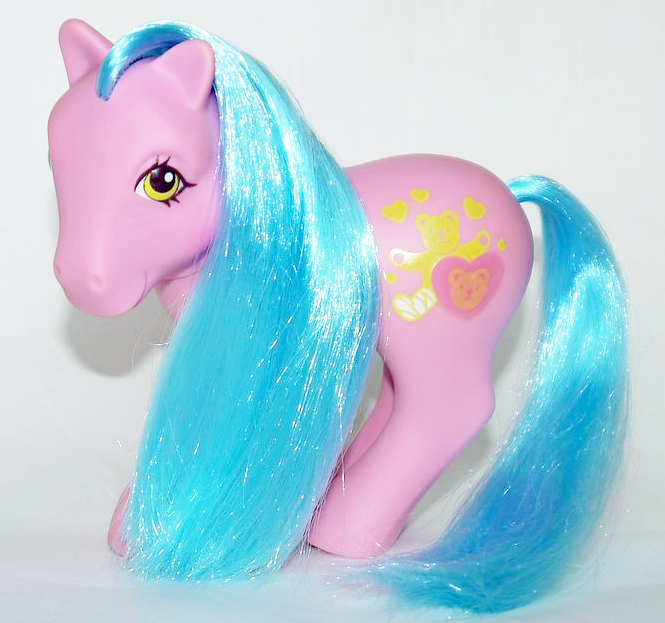 Nurse Loveheart
Nurse Ponies
(UK)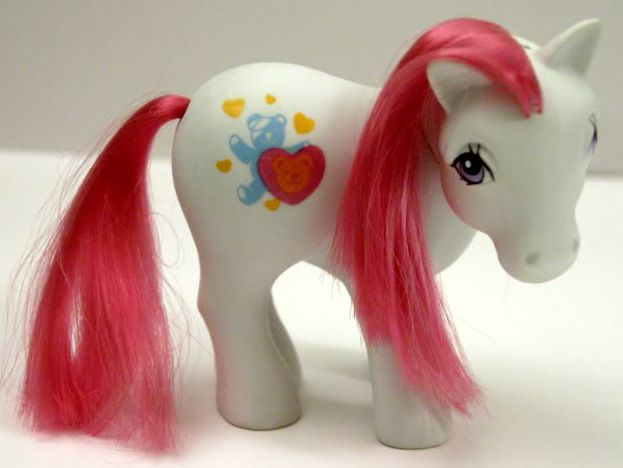 Nurse Sweetheart
Nurse Ponies
(UK)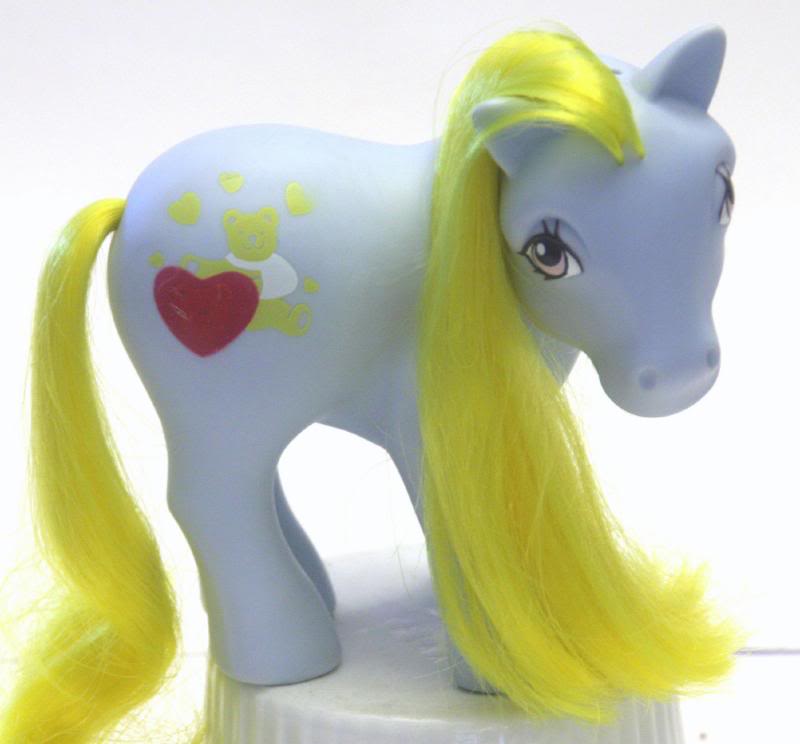 Nurse Tenderheart
Nurse Ponies
(UK)

Rollerskate Ponies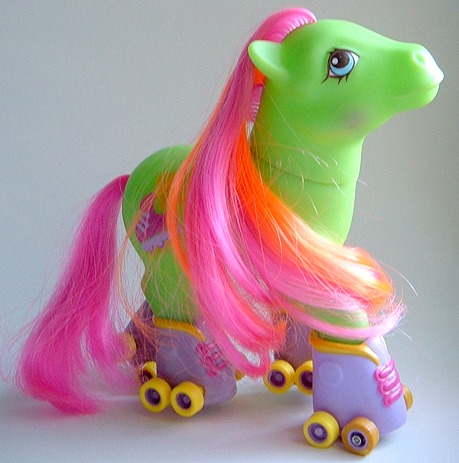 Hip-Hop
Rollerskate Ponies
(UK)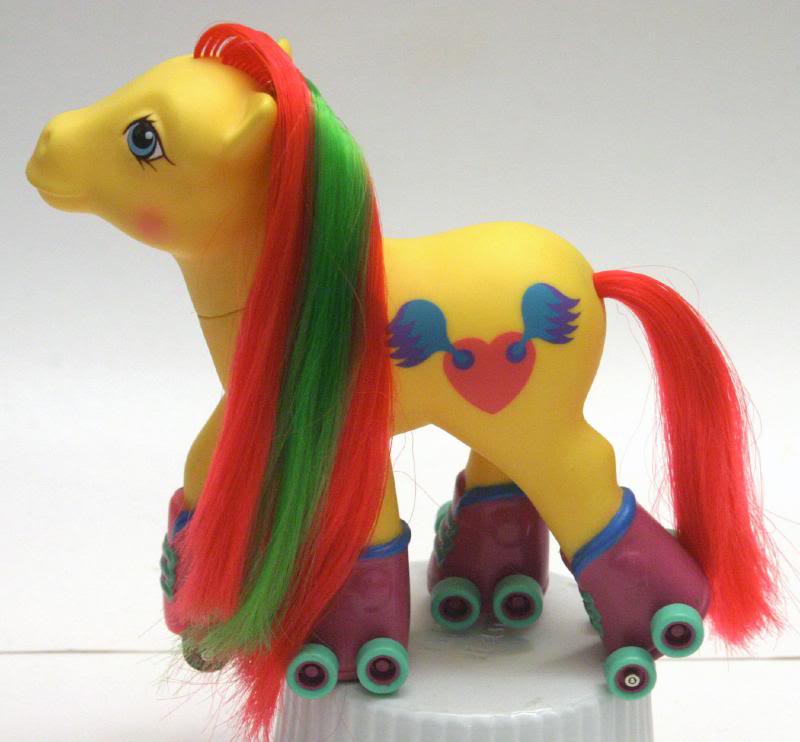 Jazzie
Rollerskate Ponies
(UK)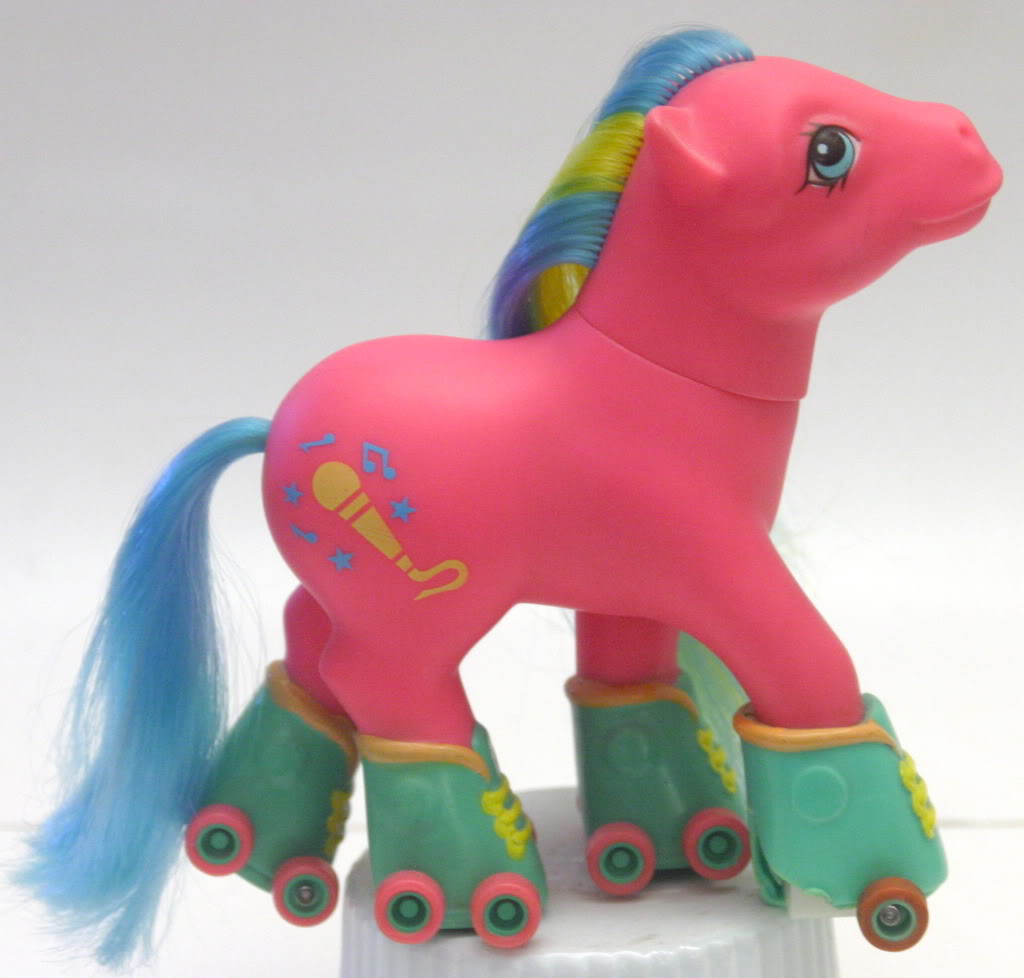 Melody
Rollerskate Ponies
(UK)
Great Hair Ponies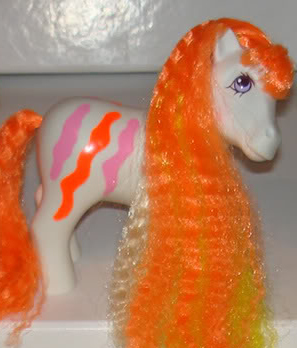 Highlights
Great Hair Ponies
(UK)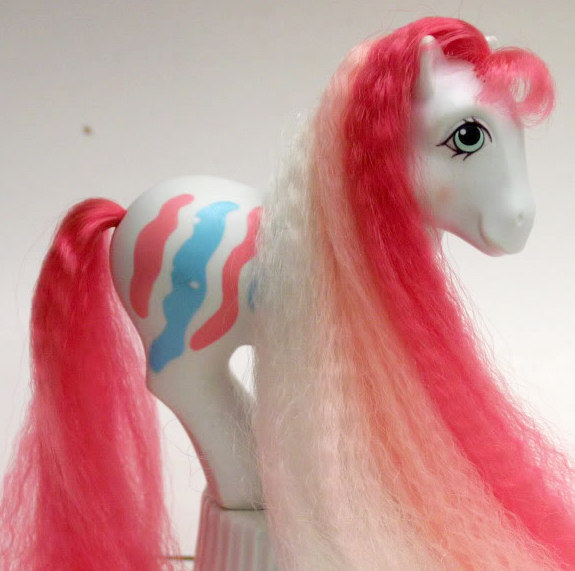 Ringlets
Great Hair Ponies
(UK)
Hair-Do Ponies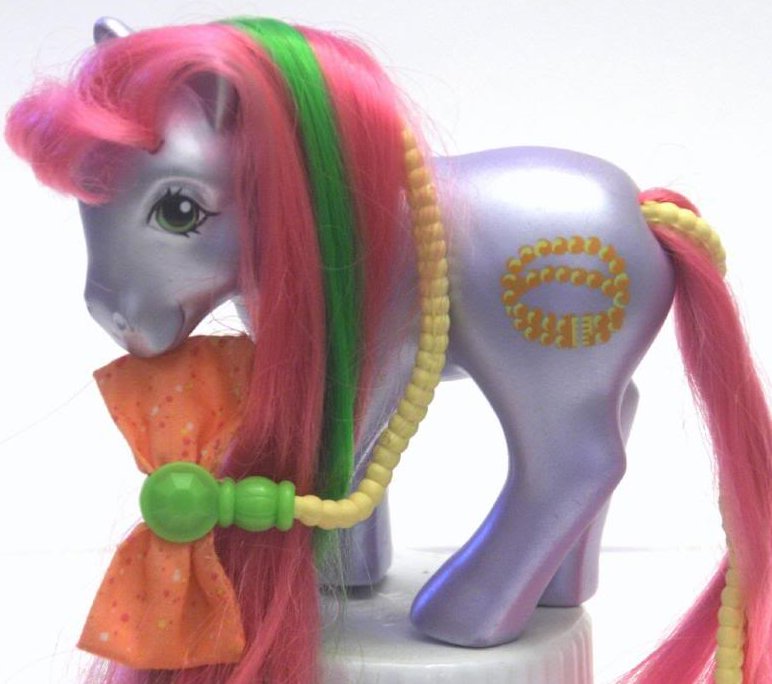 Bangles
Hair-do Ponies


(UK)
Beautiful Bows
Hair-do Ponies
(UK)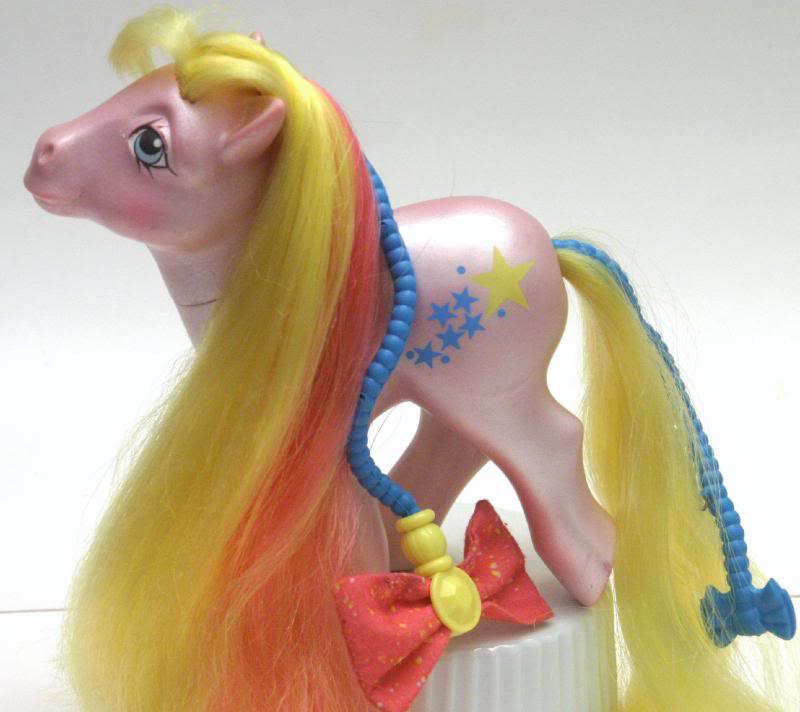 Starlight
Hair-do Ponies
(UK)
Family Ponies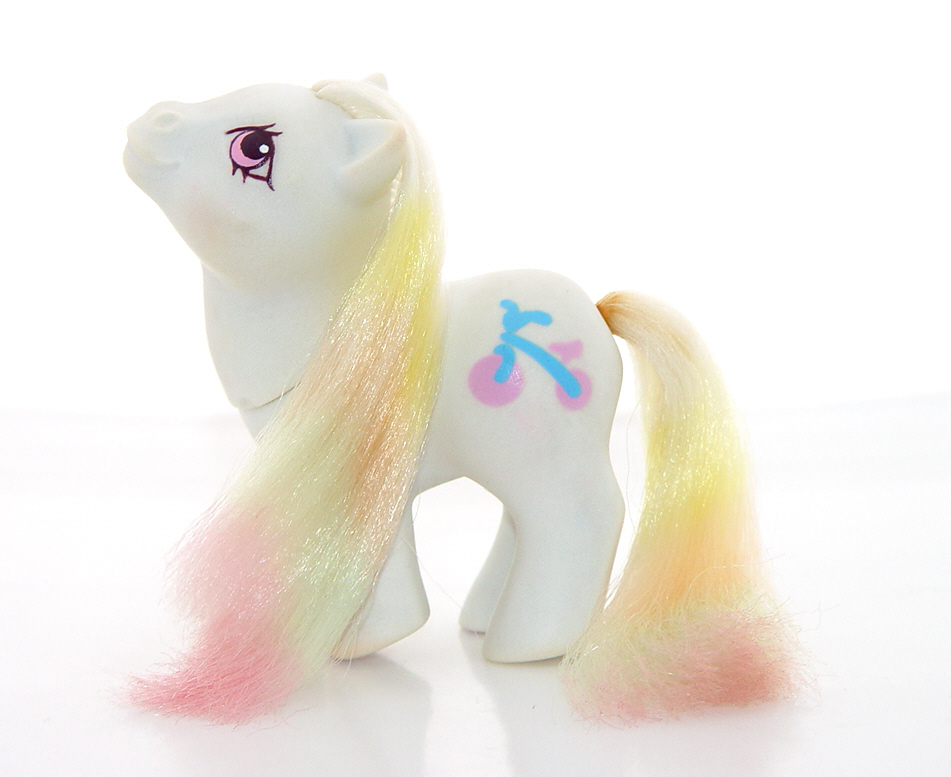 Baby Berrytown
Family Ponies
(UK)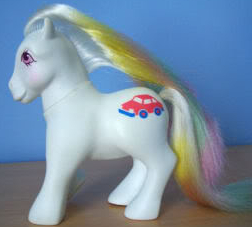 Daddy Berrytown
Family Ponies
(UK)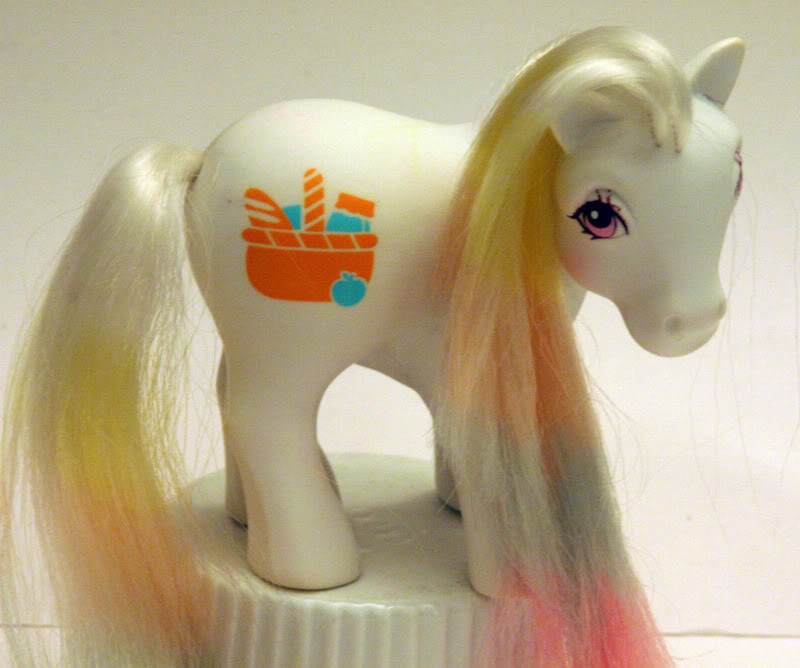 Mommy Berrytown
Family Ponies
(UK)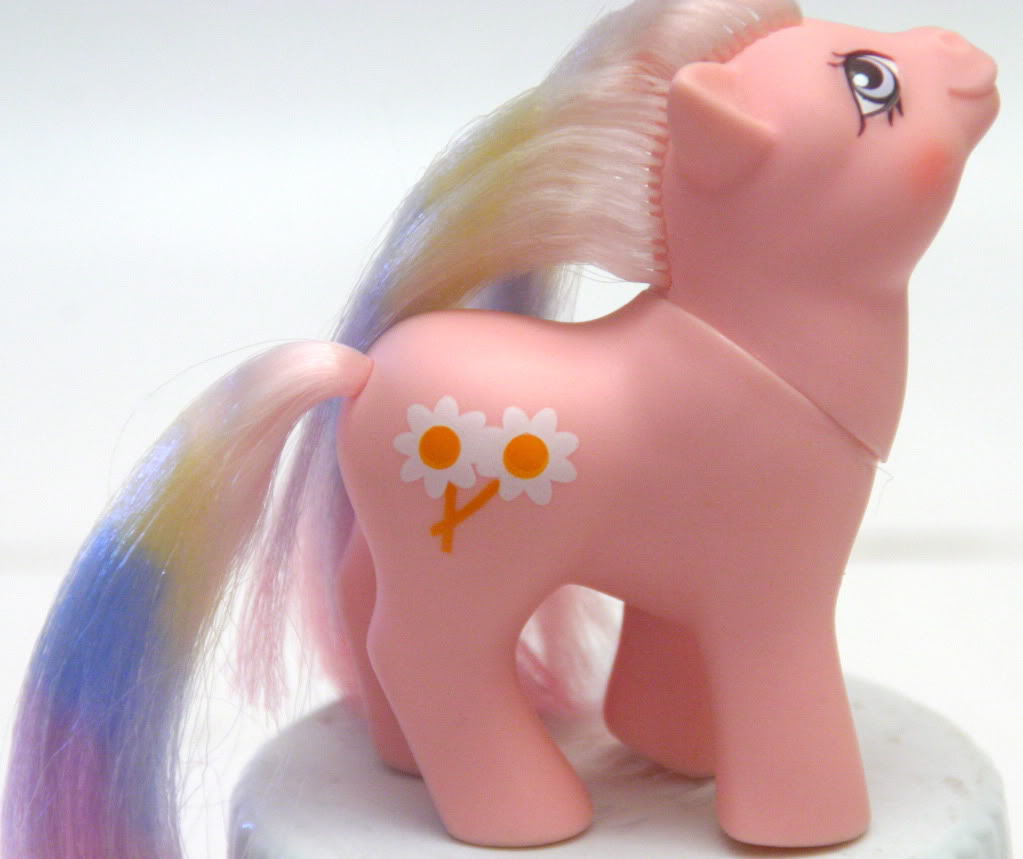 Baby Meadowsweet
Family Ponies
(UK)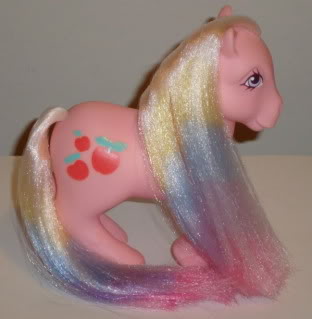 Daddy Meadowsweet
Family Ponies
(UK)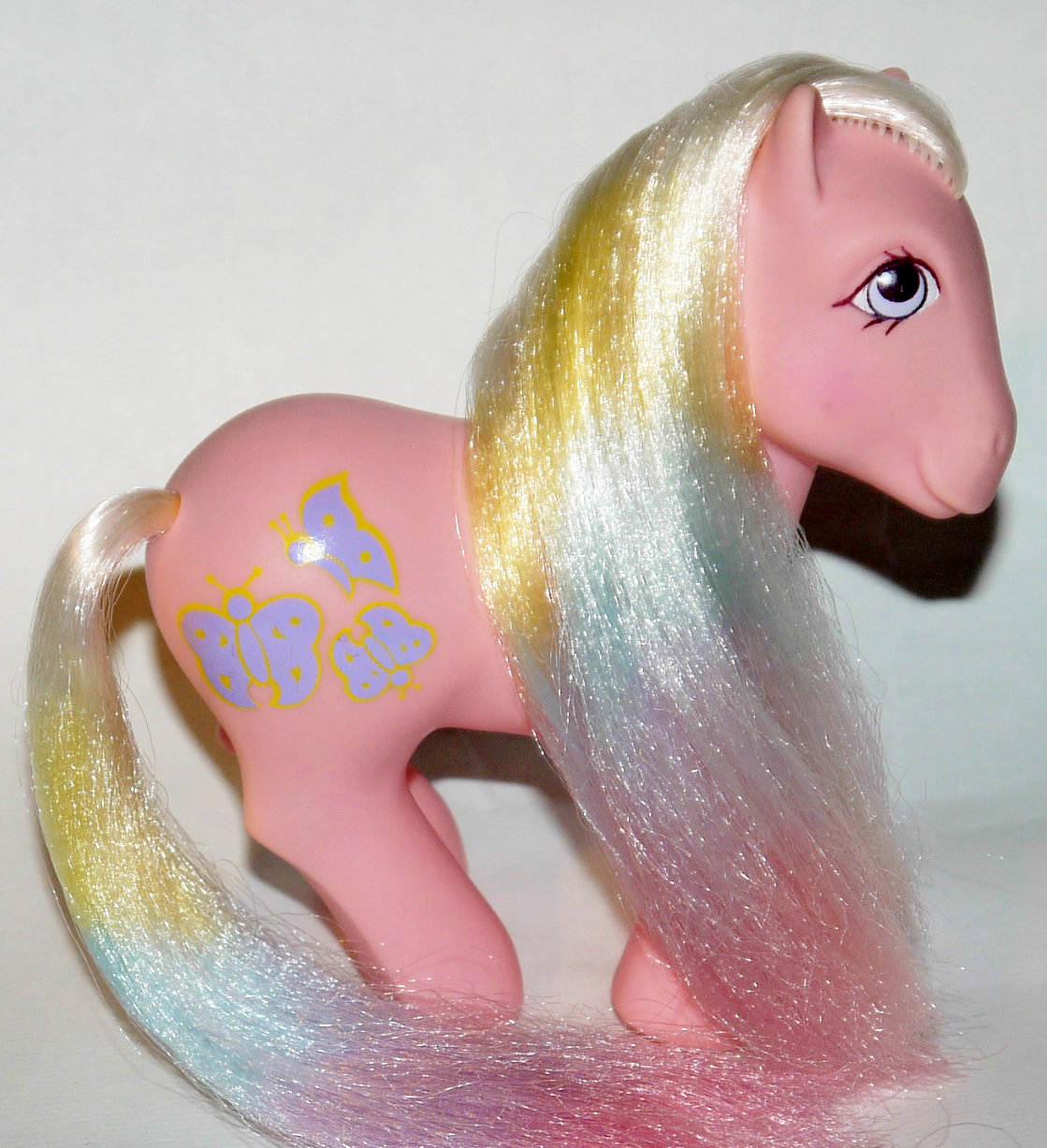 Mommy Meadowsweet
Family Ponies
(UK)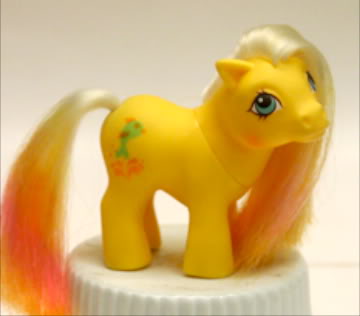 Baby Sunbright
Family Ponies
(UK)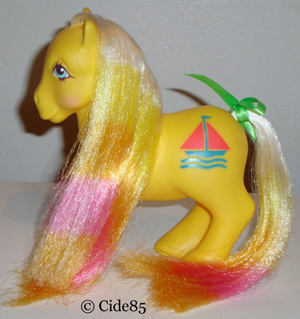 Daddy Sunbright
Family Ponies
(UK)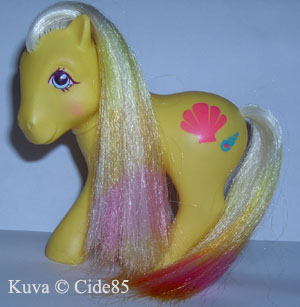 Mommy Sunbright
Family Ponies
(UK)
Best Friends Ponies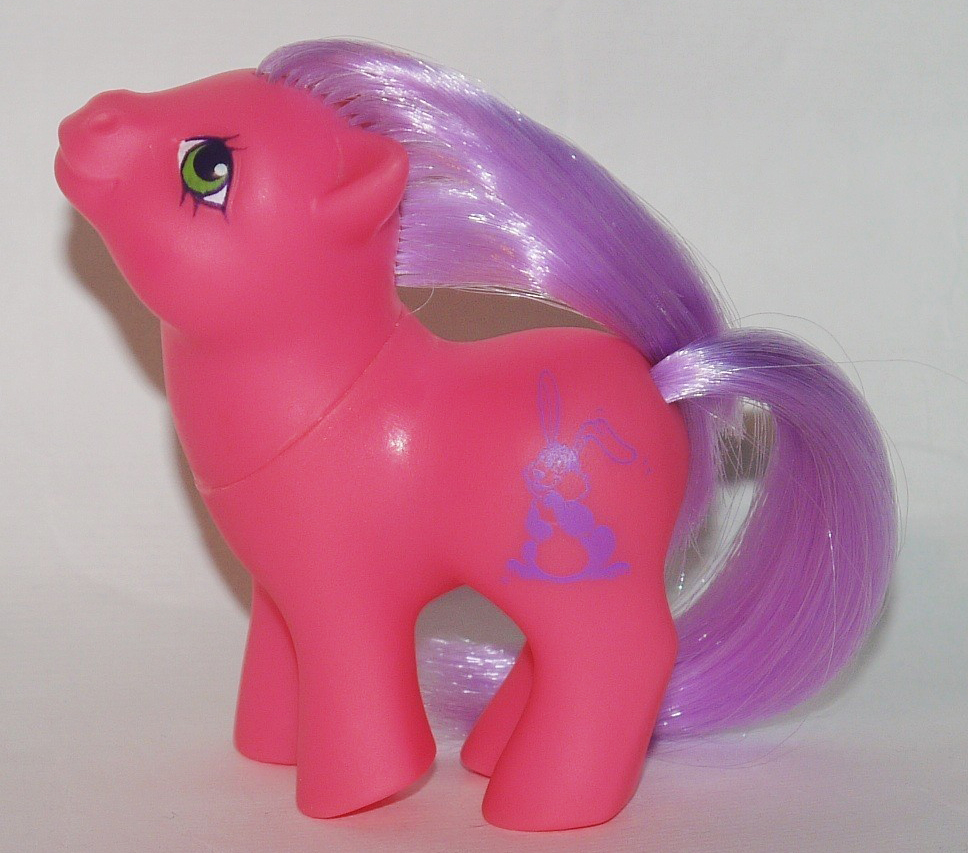 Baby Billie

Best Friends Ponies


(UK)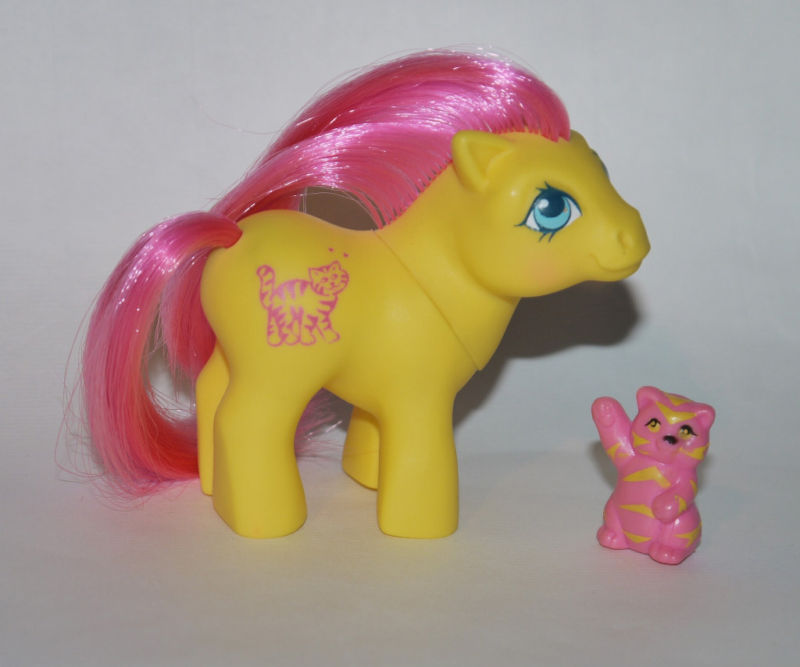 Baby Katie
Best Friends Ponies
(UK)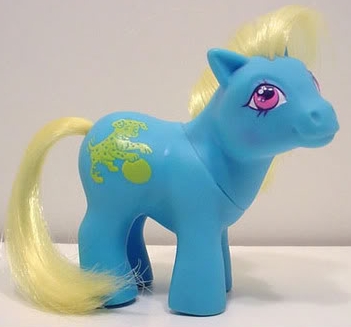 Baby Susie
Best Friends Ponies
(UK)
Sweetie Baby Ponies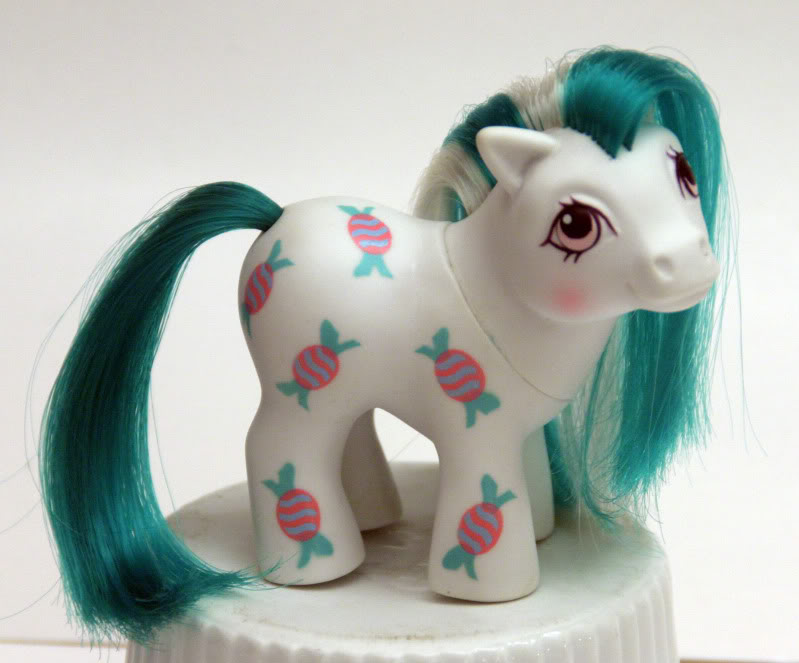 Baby Candy
Sweetie Baby Ponies
(UK)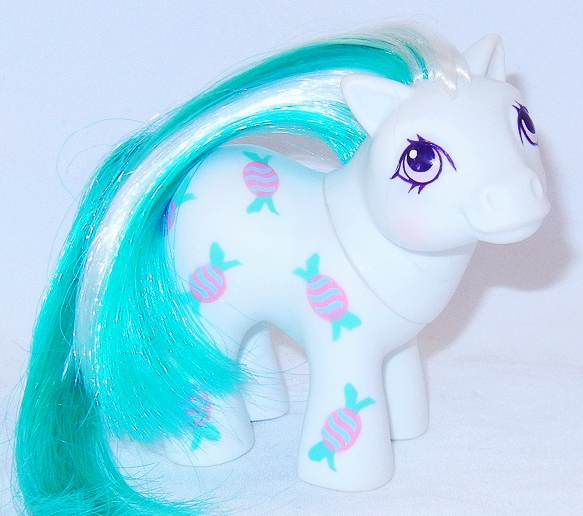 Baby Candy
Sweetie Baby Ponies
(UK Variant)
*first stripe is white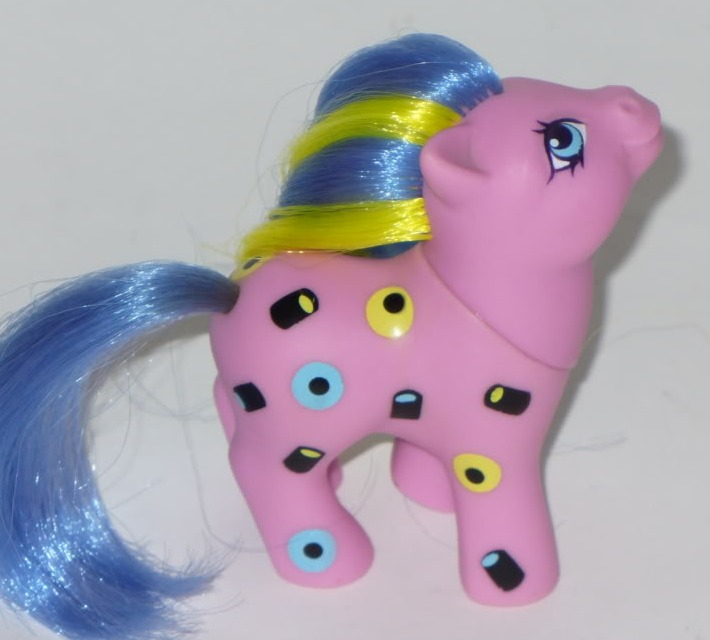 Baby Licorice
Sweetie Baby Ponies
(UK)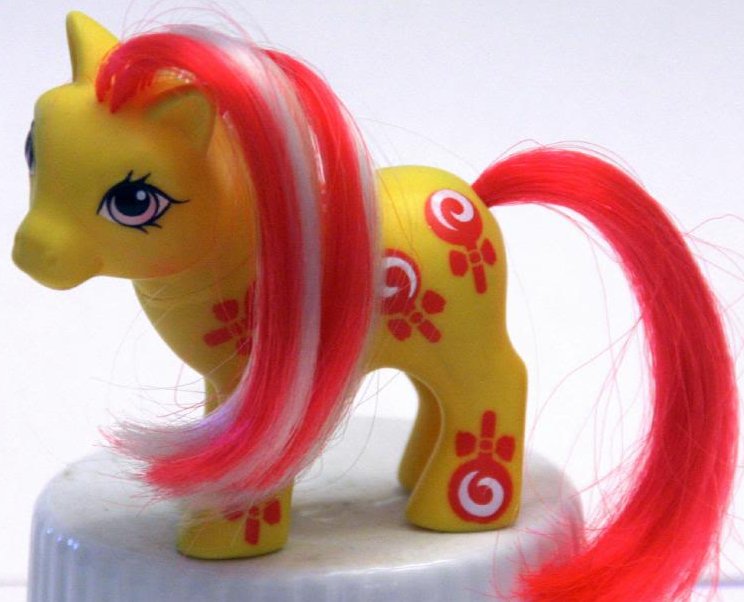 Baby Lollipop
Sweetie Baby Ponies
(UK)
Jewelry Baby Ponies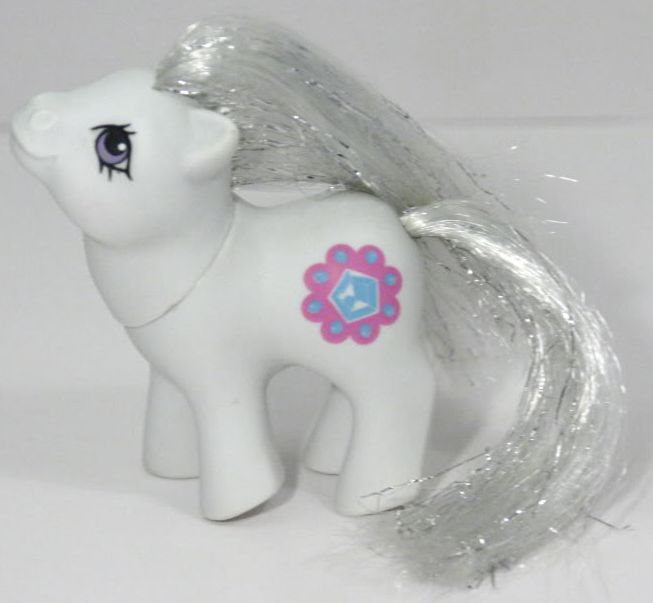 Baby Diamond
Jewelry Baby Ponies
(UK)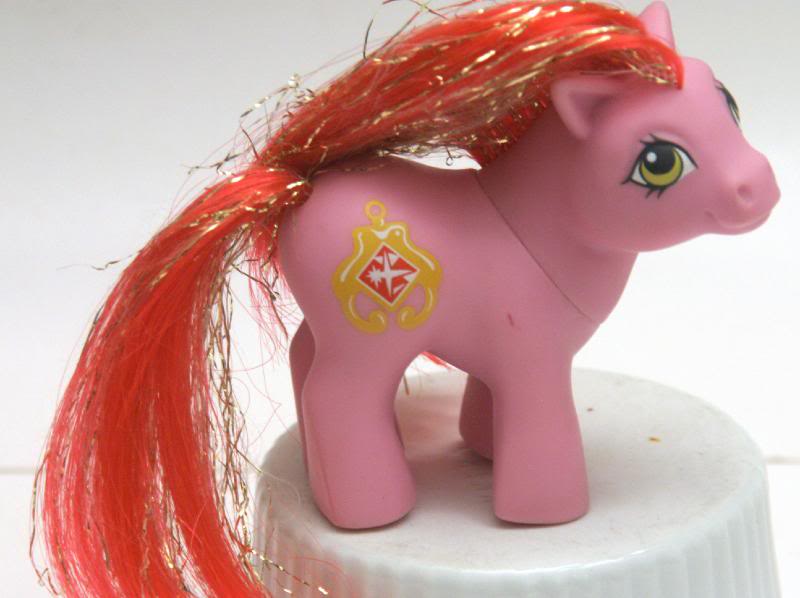 Baby Ruby
Jewelry Baby Ponies
(UK)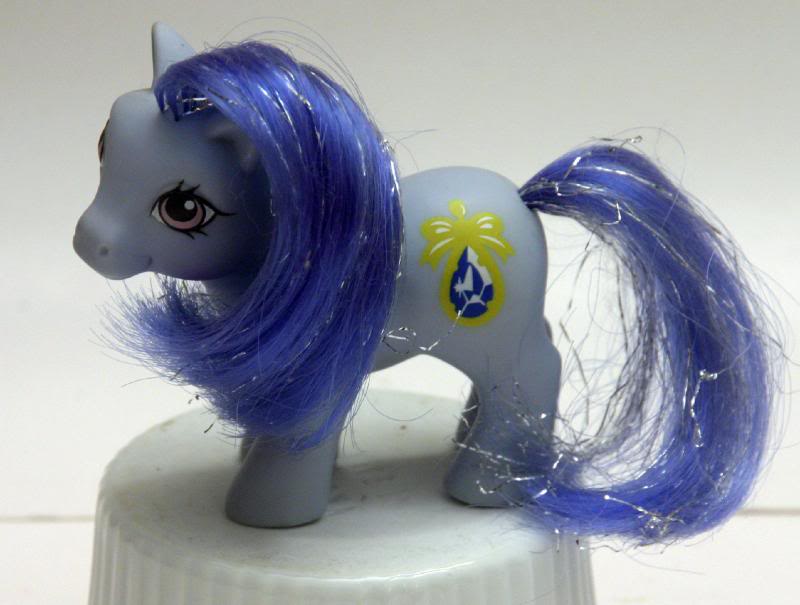 Baby Sapphire
Jewelry Baby Ponies
(UK)
Seaside Baby Ponies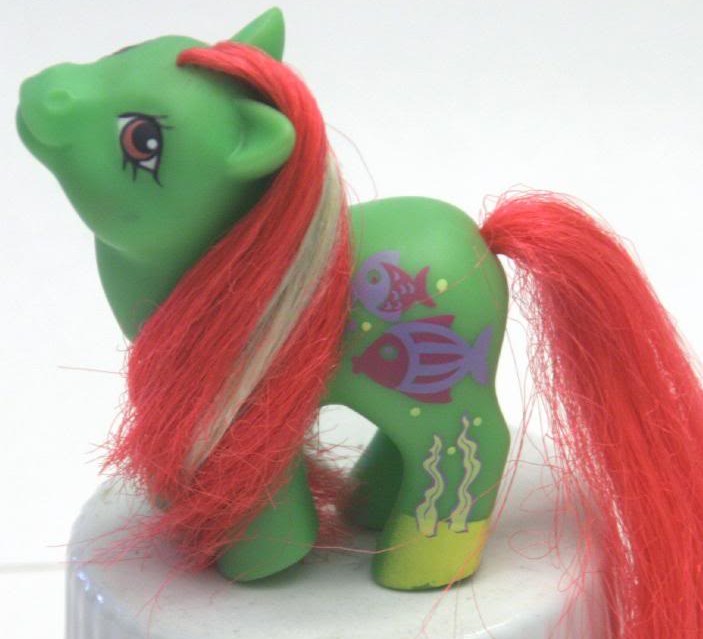 Baby Splash
Seaside Baby Ponies
(UK)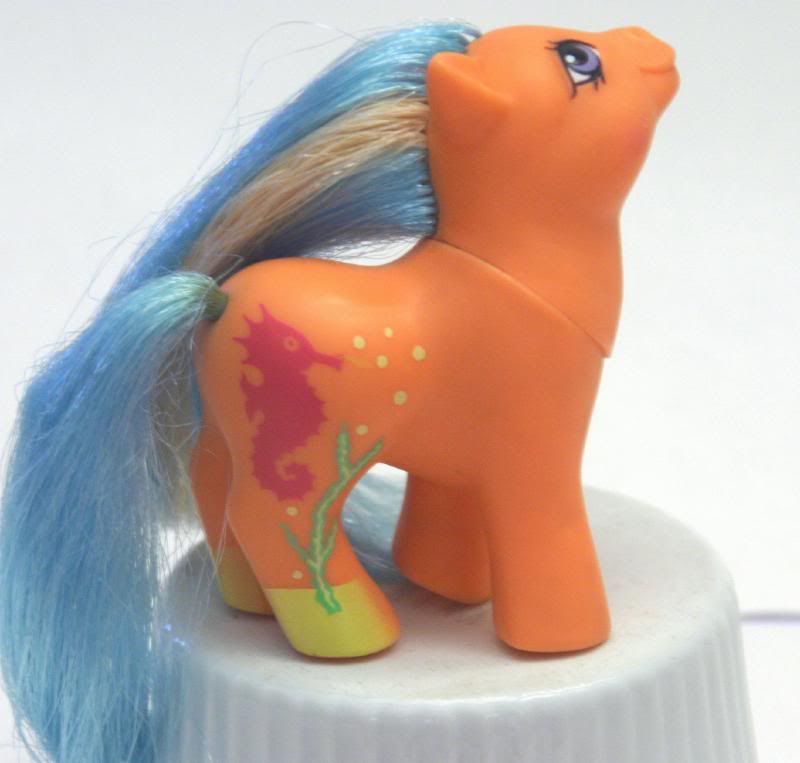 Baby Splish
Seaside Baby Ponies
(UK)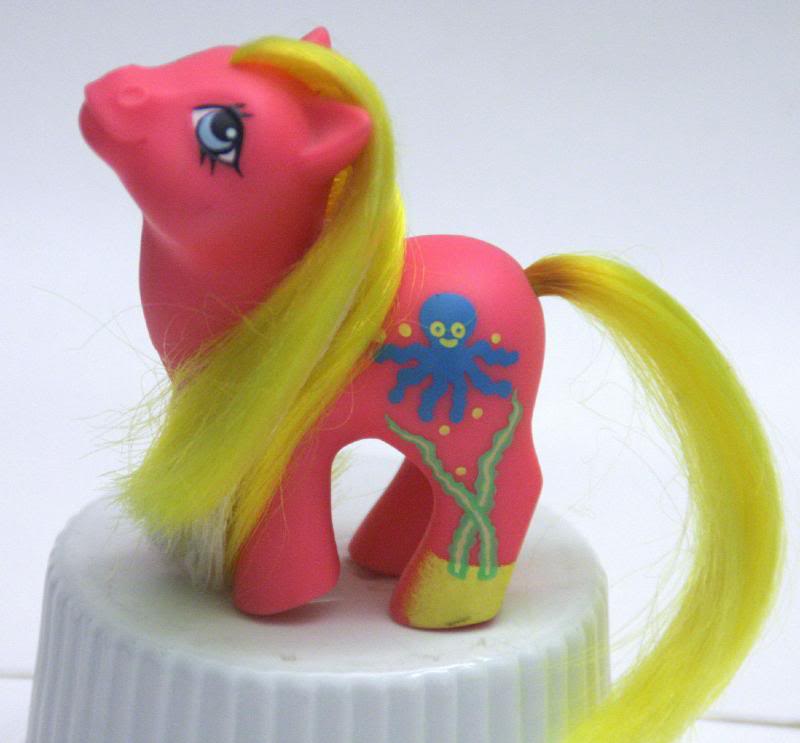 Baby Splosh
Seaside Baby Ponies
(UK)
Bedtime Newborn Ponies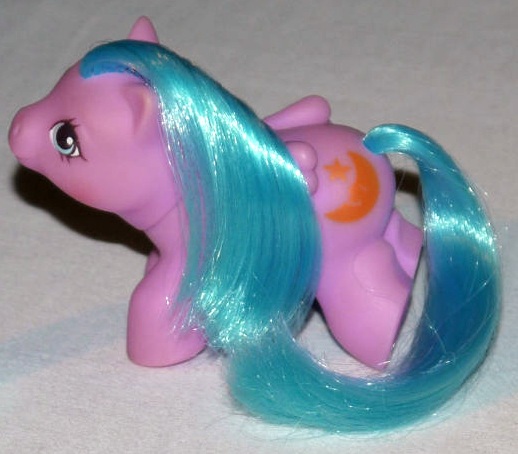 Baby Moondream
Bedtime Newborn Ponies


(UK)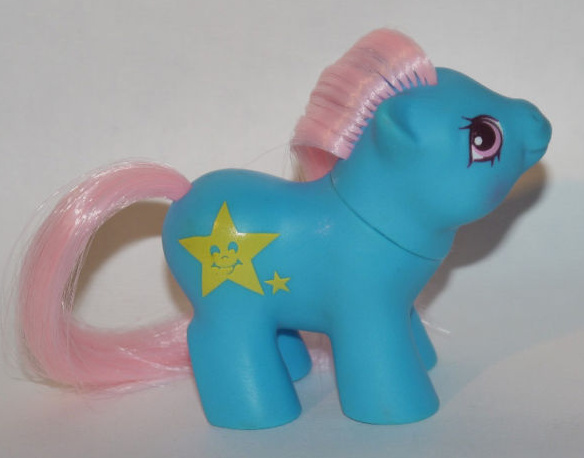 Baby Stargaze
Bedtime Newborn Ponies
(UK)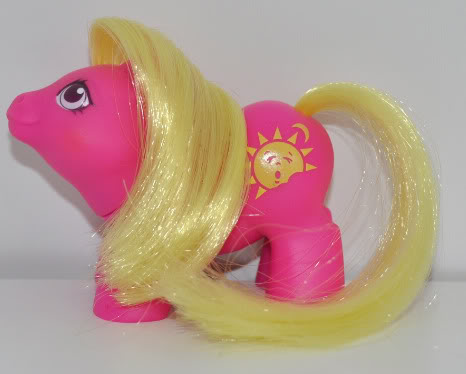 Baby Sunset
Bedtime Newborn Ponies
(UK)
Surprise Newborn Ponies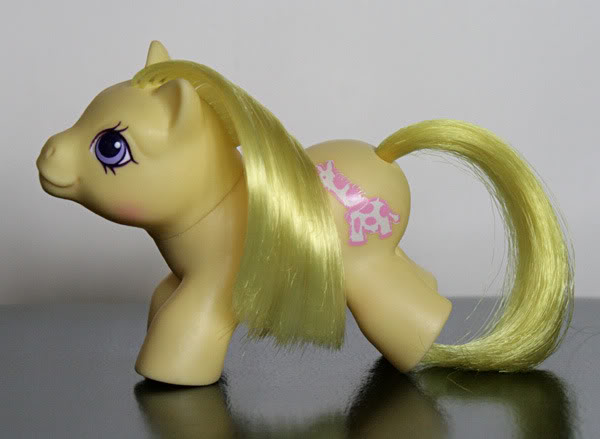 Baby Bouncy (giraffe)
Surprise Newborn Ponies
(UK)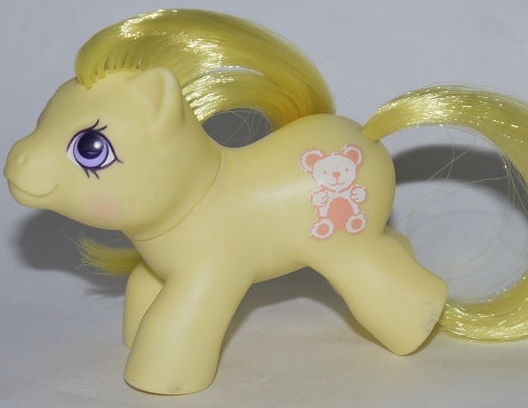 Baby Bouncy (teddy bear)
Surprise Newborn Ponies
(UK)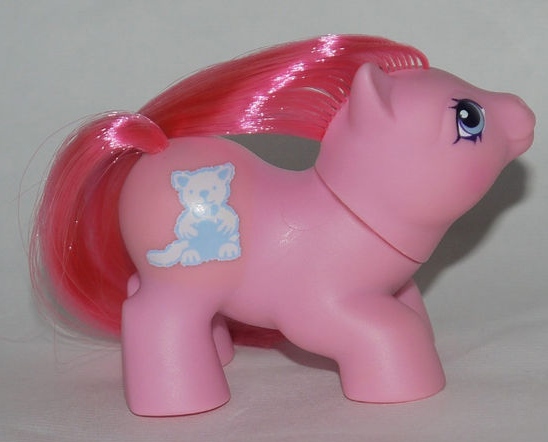 Baby Cuddles
Surprise Newborn Ponies
(UK)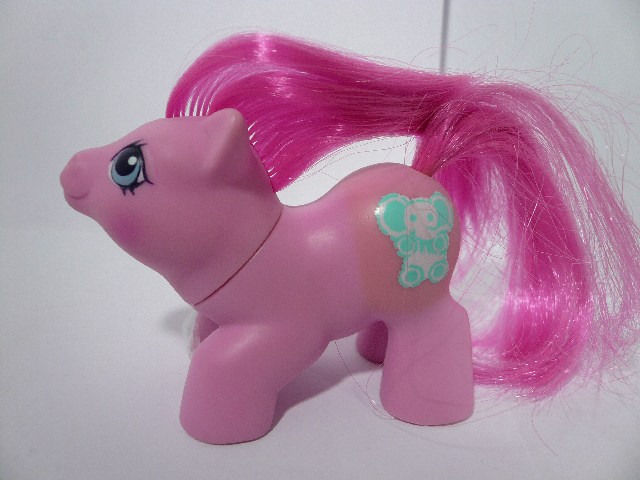 Baby Cuddles (elephant)
Surprise Newborn Ponies
(UK)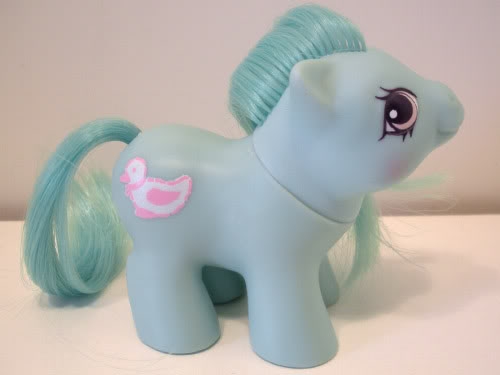 Baby Snoozy (duck)
Surprise Newborn Ponies
(UK)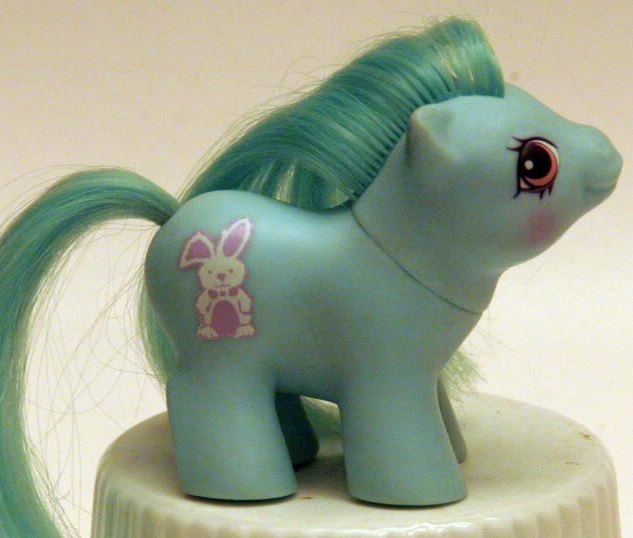 Baby Snoozy (rabbit)
Surprise Newborn Ponies
(UK)
Activity Club Baby Ponies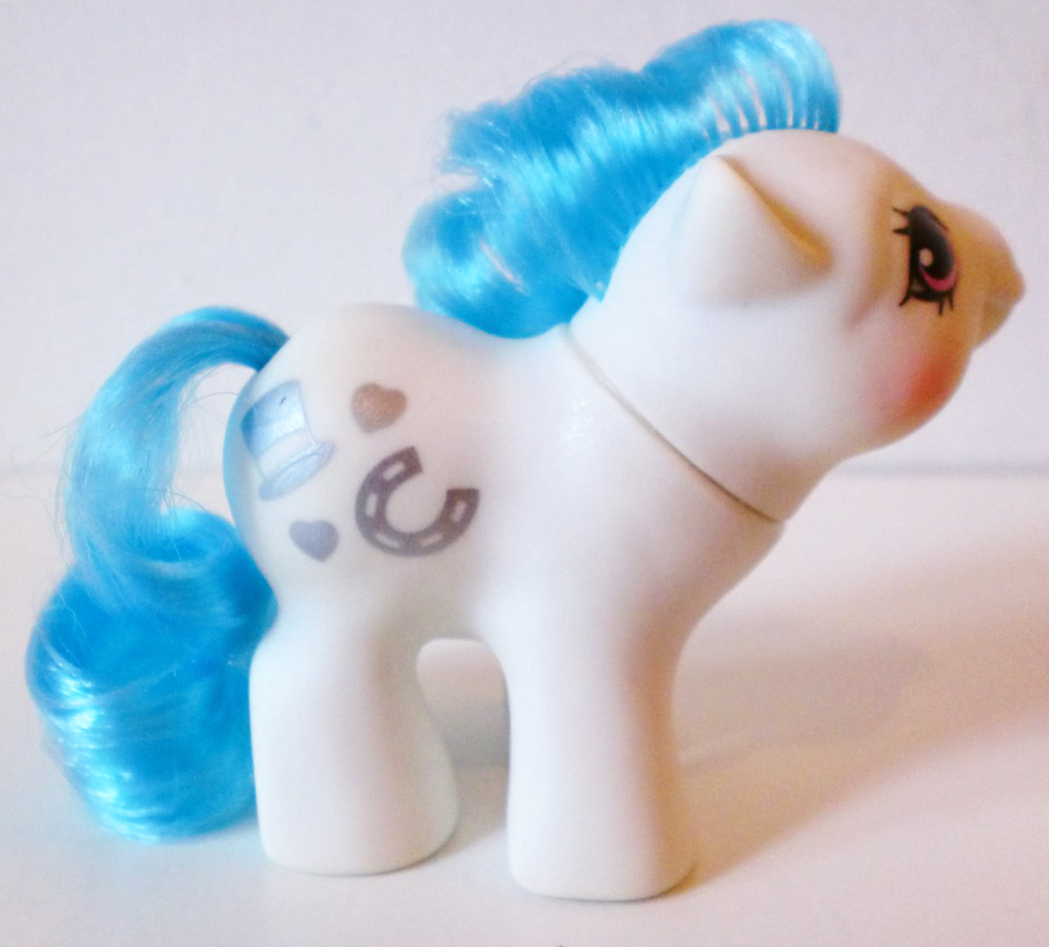 Baby Bridesmaid
Activity Club Special Offes
(UK)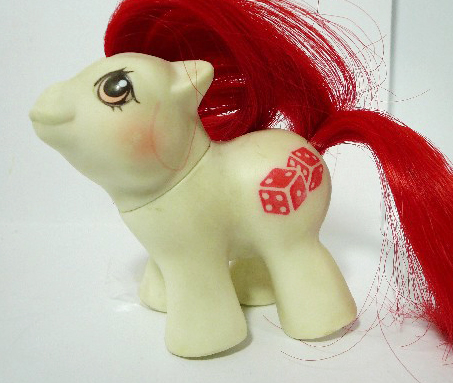 Baby Fun n' Games
aka Baby Gametime
Activity Club Special Offer
(UK)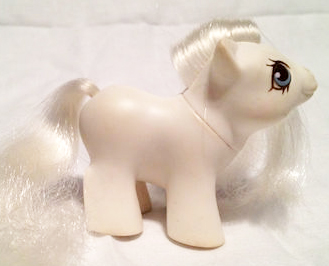 Baby Pony
Activity Club Special Offer
(UK)
Baby Ribbons n' Hearts
a.k.a. Baby Valentine
Activity Club Special Offer
(UK)
Surprise Twins Pony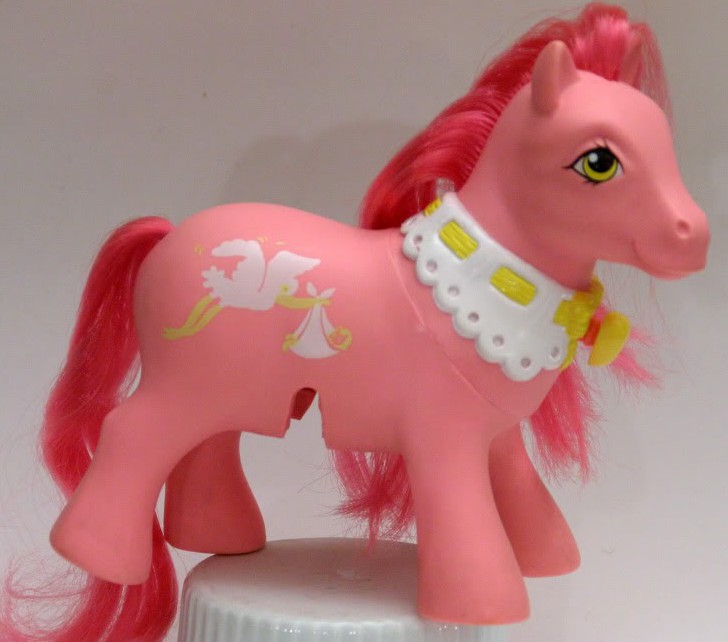 Surprise Twins Mommy
Surprise Twins Pony
(UK)


Twin Baby (blue)
Surprise Twins Pony
(UK)

Twin Baby (pink)
Surprise Twins Pony
(UK)
UK Princess Sparkle
UK Princess Dragons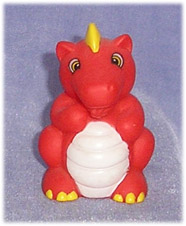 Fiery
Princess Pearl
(UK)

Flash (dragon)
Princess Amber
(UK)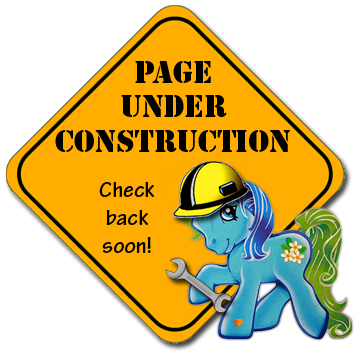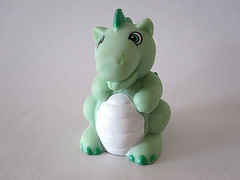 Prickles
Princess Aquamarine
(UK)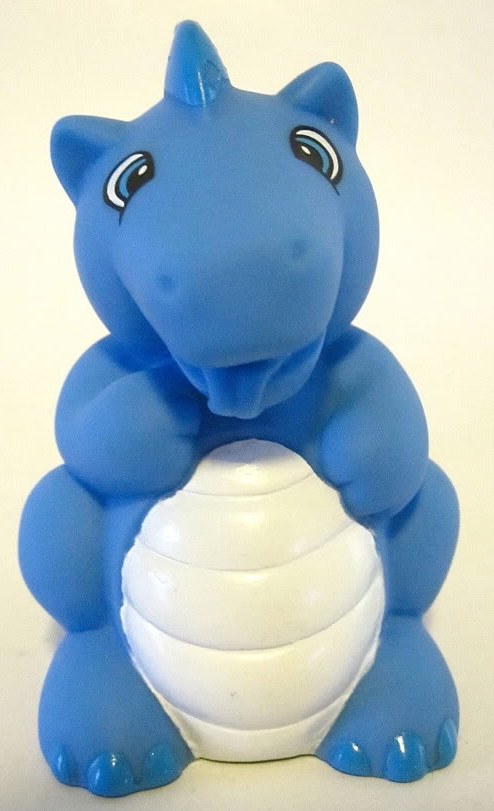 Smokey
Princess Sapphire
(UK)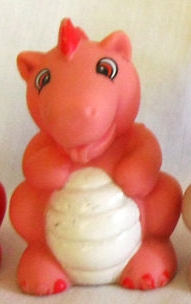 Sparks
Princess Ruby
(UK)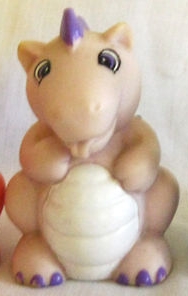 Spiny
Princess Amethyst
(UK)
Variants

Baby Dots n' Hearts
(UK)
*UK Release, mfg in China

Baby Glider
Playtime Baby Pony
(UK/German)
*lime forelock,
Euro Release, mfg in China

Baby Half Note (NBBE)
UK?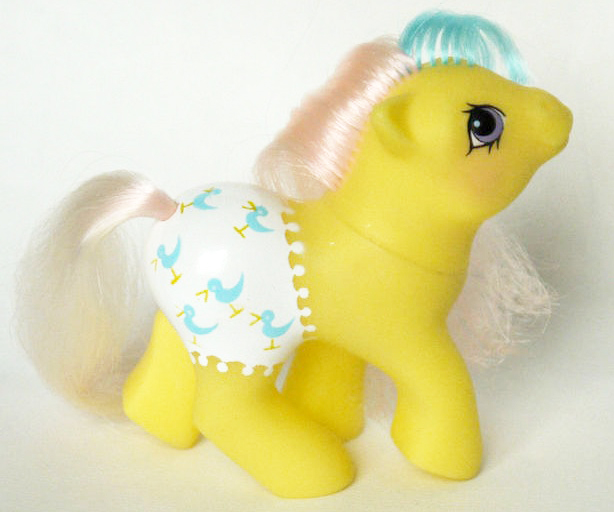 Baby Splashes
a.k.a. Baby Schwimmer
(UK)
*pink hair with blue forelock,
mfg in China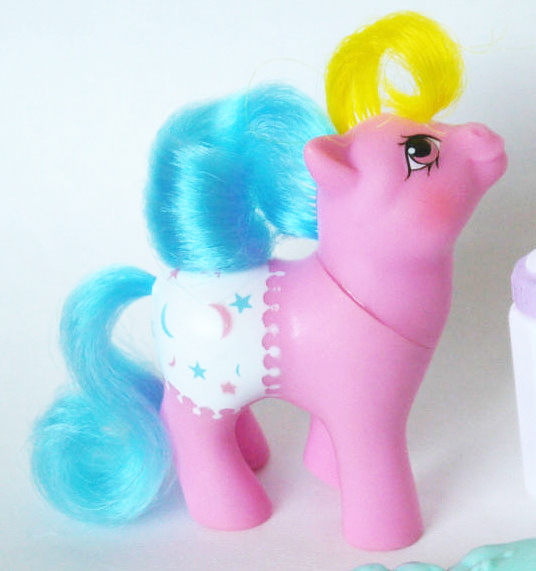 Baby Starburst
a.k.a. Baby Mondstern
(UK)
*yellow forelock,
mfg in China

Cherries Jubilee
(UK)
*straight hair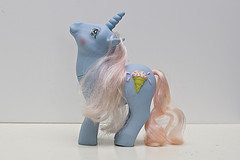 Coco Berry
(UK)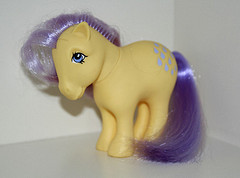 Lemondrop
(UK)

Moondancer
Groom and Style Ponies
(UK)
DISCLAIMER: This website is for informational purposes only and is intended to assist the Pony Collecting Community. Some images on this site are property of Hasbro and have been borrowed for non-profit use. Other images have been donated by various contributors. Please do not use them without permission. This site is not affiliated with Hasbro, Inc. My Little Pony, its characters, names, and their distinctive likenesses are trademarks of Hasbro, Inc. All Rights Reserved Worldwide.