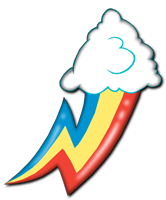 | | |
| --- | --- |
| Pose: | |
| Body Color: | White |
| Body Type: | G3.5 |
| Cutie Type: | |
| Characteristic: | none |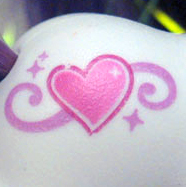 Her cutie mark is heart with swirls and stars.

Sweetie Belle
2009 - Single
ITEM #: 91899 Orig. Retail: $5.99


Product Information
SWEETIE BELLE pony is a sweet and kind unicorn. As the youngest pony, she always wants to play or meet her friends for a snack!
With big, beautiful eyes, a happy face and a pretty heart CUTIE MARK design on her side, your SWEETIE BELLE pony figure is sure to be a very special friend! Brush your adorable unicorn pony pal's hair with her own brush so she looks as lovely as can be and then take her on all of your imaginative adventures. No matter where you two go, you and your new friend are sure to have all kinds of fun!
Pony figure comes with brush accessory.

Rel
No.

Release
Year

Release
Name

Store or Country Exclusive

Sweetie Belle

1

2009

Single

Sweetie Belle

2

2009

Sparkly Pony & Activity Book

Sweetie Belle

3

2009

Winter

Sweetie Belle

4

2009

Single (TAF)

Sweetie Belle

5

2010

Valentine

Sweetie Belle

6

2010

Baking

Sweetie Belle

7

2010

Single w/ Skirt

Sweetie Belle

8

2010

Hat Box
Target
DISCLAIMER: This website is for informational purposes only and is intended to assist the Pony Collecting Community. Some images on this site are property of Hasbro and have been borrowed for non-profit use. Other images have been donated by various contributors. Please do not use them without permission. This site is not affiliated with Hasbro, Inc. My Little Pony, its characters, names, and their distinctive likenesses are trademarks of Hasbro, Inc. All Rights Reserved Worldwide.